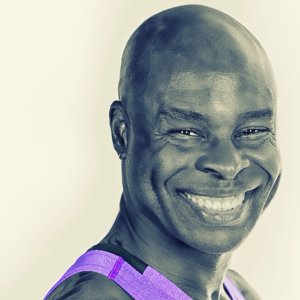 Skip Jennings CPT, ALSP, Transformational Life Coach and licensed spiritual counselor, uses the Universal Principles to transform the three elements of life: Mind, Body, and Spirit. Each element needs attention in order for a shift to happen, and Skip's methods are individually tailored to each and every client. Skip helps his clients realize their true inner spirit, and believes the connection between Mind, Body and Spirit is so strong that one cannot completely heal one without healing the other two simultaneously.
A motivational/inspirational speaker for over 15 years, Skip has been blessed to speak for Sara City Workouts, Crunch Fitness, Can Fit Pro, 24 Hour Fitness, IRHSA, and IDEA Health and Fitness Association, among other organizations.
The author of "Spirit Explosion", Skip has released four DVDs: "Yoga Zen Elevation", "Dancer Body Breakthrough", "Cardio Zen Elevation", and "Maximum Strength Overload", and is now a corporate trainer for Wells Fargo.
We talk about the 5 stages of transformation.
AHA/Shift – the awakening
Action/Practice
Cleansing
Push Through
Full Empowerment
Inspired Round Q&A:
Most Inspiring Books-
Favorite Song-
Best Resource-

OWN Network, a great place to focus on living higher, better life

Surprising Fact About Skip-

He's an open book so there are no surprises. He loves shutting down and being in a peaceful environment. He's on the road a lot, likes to be quiet and peaceful, outside of traffic, just with himself and his dog named angel in Pasadena.

Most Important Thing to Know About Skip-

Big AHA awareness is that this is a journey and he has no destination and the journey he must keep going, not an option to shut down, or stop, the journey of transformation is challenging, both moments of tears and joy moments of feeling not good enough or doing the right things- moments of questioning himself. When there is doubt fear or worry he can move past it and get to the vision he's called to do. Transformation is not for wimps- if you want to transform your life it's not for wimps-It's his calling to help people have their own transformation, he must be willing to have his own. He must have the shift in his own life to make the shift in the world.
 Interview Links:
Thank You for Listening! Just One Favor…
If you loved what you heard, I'd love it if you'd share it using the social media buttons at the top or side of this page!
If you like what you're hearing on Inspired Conversations, I would be very appreciative of your Rating & Review in iTunes. Which will allow the show to reach an even greater audience! I will make sure to thank you by name for your (hopefully) 5-star review on an upcoming show!