Simone Milasas is a dynamic leader who travels the globe demonstrating how to do business from a place of joy. She has been at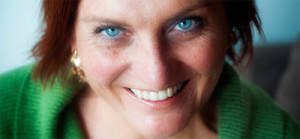 the forefront of cutting edge business creation and development for over a decade. She sees the joy of possibility and future and knows that there is the prospect of possibility in every choice.
Simone has worked in many different industries around the world. She has owned companies, created them, managed them and changed them all with an enthusiasm to invite people to a different possibility. Her target is to empower people to see how business is a source for creation. Simone is the founder of Joy of Business as well as the Worldwide Coordinator for Access Conscious- ness® which is now in 170+ countries.
Inspired Round Q&A:
Most Inspiring Book-
Favorite Song-

Bruno Mars
Paul Green – Shine Like Gold

Best Resource-
Surprising Fact About Simone- 

She was in $187,000 of debt and nobody knew it!
She doesn't like people that much. She loves her alone time.

Most Important Thing to Know About Simone-

She strives to be everything she can be in every moment of the day. What if she doesn't go to judgment. Are we willing to start seeing people for who they are and who they are being?
 Interview Links:
Book:
Website:
Facebook:
twitter:
Thank You for Listening! Just One Favor…
If you loved what you heard, I'd love it if you'd share it using the social media buttons at the top or side of this page!
If you like what you're hearing on Inspired Conversations, I would be very appreciative of your Rating & Review in iTunes. Which will allow the show to reach an even greater audience! I will make sure to thank you by name for your (hopefully) 5-star review on an upcoming show!