Jeff Berlin helps people experience a clear sense of ease during this powerful time of global transition that is now changing all elements of society as we know it.
Jeff became interested in politics early on, with the expectation that humanity could meet its challenges within the formal arena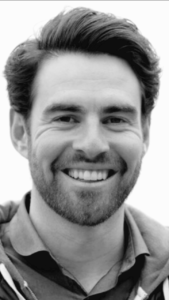 as it was then designed. After years of research, he tried in vain to work within the existing system to resolve pressing problems in the areas of government policy, law and the environment. No matter the cause, and despite having access to bodies of learning and power, he felt like he could not fundamentally understand why the world faced the difficulties it did.
At age twenty-one, Jeff had a realization: He would have to be totally open and vulnerable if he was going to have access to the inner tools needed for any real change to occur outwardly.
This began a journey that took him inside his own heart and the power structures of the world simultaneously. He studied at the London School of Economics, worked at the United Nations in Rome and was part of a San Francisco mayoral administration. This led to international corporate law and finance consulting opportunities overseas. As he worked, he observed the dilemmas facing the world's most trusted institutions as open-heartedly as he could: They left him breathless. Three different physical illnesses then overtook his focus. The path back to health helped him discover spiritual practice, and he eventually returned to wellness. 
During Jeff's healing, he began a project named Be Fourthcoming, which utilizes consulting skills to open corporations and other organizations to an inevitable change, which is now unfolding. This transformation involves a major paradigm shift, based on the current movement in global collective consciousness from a "me" to a "we" orientation.
This kind of shift occurs at such a massive scale only once in the evolution of a civilization. Rather than being something to worry about, it is an enormous opportunity to align institutions at all levels of society and in every area of global economics and governance with love and wisdom.
Using a seamless integration of well-honed skills in business and governance, sharp intuition and spiritual vision, Jeff is leading a call for institutional reform. He specifically supports organizations with creative and practical reformatting plans that bring them into the new paradigm. Jeff trains and collaborates with other like-minded world changers and belongs to multiple societies and institutions that promote peace and stability in our world. 
Inspired Round Q&A:
Most Inspiring Book-

Not a lot of time to read so he connects in real time with quotes or inspiration from the Karmapa, Rumi, Shantideva and Nagarjuna subscribed to on Facebook (helps to get them interspersed with daily life content)

Favorite Song-
Best Resource-

Recognition Meditation app on iTunes. Tells you to "let go of all thoughts for 2-5 seconds. Recognize that you exist." I have it set for 12x/day

Surprising Fact About Jeffrey-

He tends to be more behind the scenes. Not usually an open book.

Most Important Thing to Know About Jeffrey-
 Interview Links:
Thank You for Listening! Just One Favor…
If you loved what you heard, I'd love it if you'd share it using the social media buttons at the top or side of this page!
If you like what you're hearing on Inspired Conversations, I would be very appreciative of your Rating & Review in iTunes. Which will allow the show to reach an even greater audience! I will make sure to thank you by name for your (hopefully) 5-star review on an upcoming show!