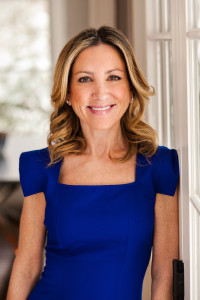 Emily Liebert was born and raised in New York City. After college, Emily landed her first job as an Executive Assistant at ABC News, where she honed her organizational skills and helped produce television specials for Peter Jennings Reporting. To this day, she is a whiz with "To Do" lists. Since childhood, Emily's had a passion for writing She's been an Editor in Chief of The WAG–a luxury lifestyle magazine covering Westchester and Fairfield Counties—After her 5 year tenure
Emily became a full-time freelance writer, penning lifestyle pieces for media outlets such as, The Huffington Post, Oprah.com, Elite Traveler, Robb Report, Gotham, and Cottages & Gardens.
In 2012, Emily wrote her debut novel, You Knew Me When (Penguin), which published on September 3, 2013. Her second novel, When We Fall, published on September 2, 2014. Those Secrets We Keep, her third novel, released on June 2, 2015, and she's currently hard at work on her fourth novel, Some Women ( due out in April, 2016), all with Penguin Random House.
When Emily's not writing, she teaches Pure Barre classes and enjoys traveling, cooking, and cozying up with a good book. She's been known to ride on a Harley Davidson. And she does a mean Running Man on the dance floor. Emily lives with her husband, Lewis, and their two delicious little boys, Jax and Hugo, in Westport, CT where she moved kicking and screaming for fear that there would be no Chinese food delivery at three in the morning. She was right.
Inspired Round Q&A:
Most Inspiring Book-
Favorite Song-
Best Resource-
Surprising Fact About Emily-
Most Important Thing to Know About Emily-

She's so grateful for the people who read the book and give great comments!
 Interview Links:
Books:
Website:
Facebook:
twitter:
Instagram:
Pinterest:
Thank You for Listening! Just One Favor…
If you loved what you heard, I'd love it if you'd share it using the social media buttons at the top or side of this page!
If you like what you're hearing on Inspired Conversations, I would be very appreciative of your Rating & Review in iTunes. Which will allow the show to reach an even greater audience! I will make sure to thank you by name for your (hopefully) 5-star review on an upcoming show!