Yasmine Mason is a chiropractor, holistic living expert and Owner of Fermentation Farm which is a private club specializing in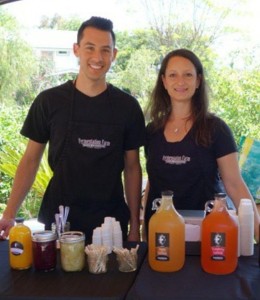 handcrafted fermented foods and drinks. Their goal is to bring back traditional foods from the past that, are high in nutrients such as probiotics, b vitamins, electrolytes, collagen and minerals. These nutrients are necessary for proper gut and immune system function and overall body wellness. Healthy gut = strong immune system. One of Dr. Yasmine's missions is to raise the level of food consciousness.
Inspired Round Q&A:
Most Inspiring Book-
Favorite Song-
Best Resource-
Surprising Fact About Dr. Yasmine-
Most Important Thing to Know About Dr. Yasmine-

When Dr. Yasmine takes something on, it's at 100%. She doesn't know how to do things half way. This goes back to her  childhood, she learned at an early age that hard work and passion will get you really far in life.
 Interview Links:
Website: www.fermfarm.com
Facebook: www.facebook.com/FermentationFarm/
Instagram: @ferm.farm
Best resource for fermentation if not in S.CA. is: www.wildfermentation.com
Dr. Yasmine's daily practices- She shops at Farmer's Markets for her family. Ask if the farmers are using pesticides or spray their foods? Drinks fermented drinks, like kombucha everyday, drinks bone broth everyday! Conscious eating habits.
Thank You for Listening! Just One Favor…
If you loved what you heard, I'd love it if you'd share it using the social media buttons at the top or side of this page!
If you like what you're hearing on Inspired Conversations, I would be very appreciative of your Rating & Review in iTunes. Which will allow the show to reach an even greater audience! I will make sure to thank you by name for your (hopefully) 5-star review on an upcoming show!