William Keepin is a A leader in the interfaith spiritual movement,, is a mathematical physicist, an environmental scientist, and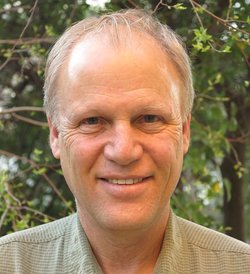 has been a practitioner on the contemplative path of divine love for over thirty-five years. He co- founded the Satyana Institute, and Gender Reconciliation International with his wife, Rev. Cynthia Brix. The Satyana Institute is a non-profit service and training organization based near Seattle, Washington. The Institute's programs have been conducted in venues across the United States, and in India, South Africa, Australia, Kenya, Croatia, Colombia, the U . K. , and Canada.
Williams books include Divine Duality and W omen Healing
Women and Song of the Earth. And his latest Belonging to God: Spirituality, Science & a universal path of divine love!
Together he and Brix conduct trainings, retreats and workshops nationally and internationally, encouraging individuals, communities and organizations to combine the inner work of the heart with outer service in the world.
Inspired Round Q&A:
Most Inspiring Book-
Favorite Song-

Chants and working with music as a practice, inspired by Taize Chants from Taize, France

Best Resource-

He's rejuvenated the most by extended retreats from a week to 10 days. Centering Prayer Retreats at the Snow Mass Monastery.
Be in pure solitude at any monastery and be with yourself, dissolve into your inner being with pure intensive prayer or being with yourself to recharge your spiritual energy and realign with yourself and life. Reconnects you back to the level of the mystery and magic of life.

Surprising Fact About William- 

His first experience of scripture came through music. Fell in love with Mozart at age 4.

Most Important Thing to Know About William-

He stands for love and has absolute conviction that love is the greatest power in the universe that it is every human being's birthright. Love is the greatest gift we are called to live as instruments of love and as we give ourselves to the path of love it itself transforms us into it. His aspiration is to be transformed by love into love. He offers his life to it.
Other Resources:
Interview Links:
Thank You for Listening! Just One Favor…
If you loved what you heard, I'd love it if you'd share it using the social media buttons at the top or side of this page!
If you like what you're hearing on Inspired Conversations, I would be very appreciative of your Rating & Review in iTunes. Which will allow the show to reach an even greater audience! I will make sure to thank you by name for your (hopefully) 5-star review on an upcoming show!