Tyler Basu is a Content Marketing Consultant & Client Acquisition Strategist for fast-growth startups, coaches, consultants, and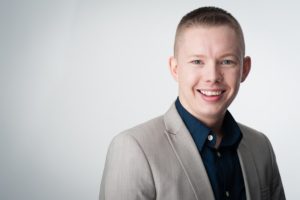 service providers. Like many others before him, Tyler's interest in business was sparked by the book Rich Dad Poor Dad by Robert Kiyosaki. Driven mostly by ambition (and lots of trial and error!), he spent his early twenties working in several different industries including financial planning, promoting seminars, direct sales, and selling real estate.
Tyler launched his first podcast, Chatting With Champions, while working as a real estate agent in 2013. In the process of interviewing more than 100 successful entrepreneurs for his podcast, he developed a fascination for content marketing and online business. He left the real estate industry in 2015 to focus exclusively on helping other people and companies create content and build their brands online. This led to becoming the Content Marketing Manager for Thinkific, the most trusted platform for creating and selling online courses, in 2016.
Tyler is the Founder and Publisher of Lifestyle Business Magazine & Podcast, and the Co-Founder of Influencer Studio, a digital marketing agency that specializes in helping fast-growth startups, coaches, consultants, and service providers create content marketing and client acquisition systems to scale their business.
In this podcast:
Trial and error into the work he is doing now
Why he's willing to try anything to be in business
How we moved into the content creation world through podcasting and blogging
Why he took a risk to start his own business
How his values played into the decision to start a business
Start with something you can charge a premium for – one of his first lessons
His take on what it means to be a lifestyle entrepreneur
The systems behind the work of a lifestyle entrepreneur, there's always a hustle and grind phase
How he bridged the gap between the hustle and grind to systems and structure
How you can get back to the sweet spot in your business as a solopreneur
Create a plan that takes you to CEO in your business and how you do this
He breaks down content marketing
He shares his favorite part of being a lifestyle entrepreneur – how he learned from doing it for free
Inspired Round Q&A:
Most Inspiring Book-
Favorite Song-
Best Resource-

Podcasts – loves to listen to them always listening to 3 or 4 shows on spotify

Surprising Fact About Tyler-

He has seen Braveheart 20 or 30 times in his lifetime- he first saw it at 5 years old it might be why he's obsessed with freedom

Most Important Thing to Know About Tyler –

He owes a lot of the results he has to his wife, she's an amazing wife and support. He's most proud of the life he's been able to create and it's been a 180 from the life he had when he was growing up. He's created a life from his personal development work. He's a lifelong learner and will never stop investing in his own personal development it's the work that's helped him achieve what he currently has in life and business.
Interview Links:
Website:
Facebook:
twitter:
LinkedIn:
Thank You for Listening! Just One Favor…
If you loved what you heard, I'd love it if you'd share it using the social media buttons at the top or side of this page!
If you like what you're hearing on Inspired Conversations, I would be very appreciative of your Rating & Review in iTunes. Which will allow the show to reach an even greater audience! I will make sure to thank you by name for your (hopefully) 5-star review on an upcoming show!