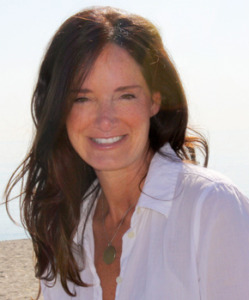 Suzanne Krauss is an author, mother, wife, daughter, marketing genius and a dear friend from college, a sorority sister in fact and decided to share her story.  She always knew she'd be an author, but never knew she'd be writing her own story, her mother's story. A very private, touching, volatile story, that only 6 people in her entire life knew, until she wrote the book. Talk about sharing your highs and lows and everything in between. Suzanne does this in her book, To Vegas and Back. We talk about how there is only joy in her sharing her story. She's vulnerable but feels very proud of it.
We talk about the vulnerability and how the beauty comes through in the details and in sharing. Suzanne shares what she thinks about people sharing their stories and why it's important.
Suzanne's story is about overcoming adversity against all odds. That bad things happen to good people but a positive life can emerge.
Tune in and hear how she describes overcoming adversity and how her family is all love.
Inspired Round Q&A:
Most Inspiring Book – The Great Gatsby, F.Scott Fitzgerald
Favorite Song- Club Can't Handle Me, Flo Rida
Best Resource Her kids, love and hugs, magic
Most Important thing to know about Suzanne- She overcame adversity and you can too!
Interview Links:
Thank You for Listening! Just One Favor…
If you loved what you heard, I'd love it if you'd share it using the social media buttons at the top or side of this page!
If you like what you're hearing on Inspired Conversations, I would be very appreciative of your Rating & Review in iTunes. Which will allow the show to reach an even greater audience! I will make sure to thank you by name for your (hopefully) 5-star review on an upcoming show!