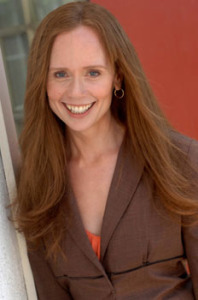 Sheva Carr loves to help people find fulfillment and peace within the power of their hearts! We talk about how her passion for helping people heal and kindle their zeal in life has taken many forms throughout her life's journey.
She speaks to and coaches people all over the world on how to access heart intelligence and peace of mind, in order to receive the benefits of the heart's impact on their relationships, health, performance, creativity, and contribution and legacy. As an expert coach and speaker, she trains and mentors other trainers and is a coach to coaches. She is the architect and Director of HeartMath's HeartMastery Program, the CEO of Fyera! / Heart Ambassadors, and the founding Executive Director of the Fyera Foundation and Sunflower SunPower Kids. She is a Pathways To Peace Director and Delegate to the United Nations.
Sheva is truly one of my favorite people, she's wise, kind, insightful and full of so many resources. You'll be blown away by this conversation about Heart Intelligence!
Inspired Round Q&A:
Most Inspiring Book- Has many books she goes to for inspiration: Stack of 50 books by her bed. Here's a few
Favorite Song- Loves Music in general
Best Resource-Magnesium Sports Oil, Life Flow Magnesium Oil Sports Spray
Surprising Fact About Sheva-Had a hard time answering this question and had no answer because she feels she's so transparent. There's nothing perfect at all about her. I'd say go read her story on fyera.com it might surprise you!
Most Important Thing to Know About Sheva-Most Important Thing- She's here completely unconditionally. She's closest to her own heart in unconditional presence for you. She's focused on inviting people to know themselves fully.We are deeply inextricably connected through the heart we are one. What you see in her you have in yourself as well.
 Interview Links:
Thank You for Listening! Just One Favor…
If you loved what you heard, I'd love it if you'd share it using the social media buttons at the top or side of this page!
If you like what you're hearing on Inspired Conversations, I would be very appreciative of your Rating & Review in iTunes. Which will allow the show to reach an even greater audience! I will make sure to thank you by name for your (hopefully) 5-star review on an upcoming show!