Sharon Lynn Wyeth is recognized internationally as an expert on names as she can determine one's strengths, challenges and the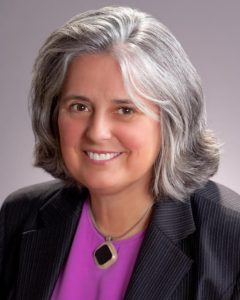 purpose of one's life by deciphering a person's name. Sharón created Neimology® Science, the study of the placement of the letters in a name, after 15 years of research followed by 3 years of testing her theories in over 70 countries, including Russia, India and China. She then continued to develop a method to interpret names over the next seventeen years, which is why Neimology® Science is so accurate today. She wanted to see if her methodology held true in different languages, and indeed it does. The greatest gift that came from developing Neimology® Science was being able to see all people as One, as our basic desires remain the same regardless of where we live or what culture we are experiencing. Over the years, she has been able to support thousands of people around the world in understanding themselves and others better.
In this podcast:
Neimology – the study of the placement of letters in a name and what they tell us about the person
It will let you know immediately who you're talking with
She learned how to make the unconscious conscious by studying the patterns of the letters in names
She can see our gifts and challenges in our name
When you know somebody's name and can analyze it you know how to be friends with them
First name is the essence of who the person is
Middle name tells you where they go when they are stressed out
Last name says this is their environmental influence
We are living our names whether we are aware of it or not
Knowing your name can explain why you do things (ie. why you might always do things the hard way)
How this can help you navigate business relationships, personal and entrepreneuriship
Neimology can also help you when buying property to learn what is going on in the numbers, street name and more to give you in-depth insight to what will go on in the location for you and your business.
All the answers sit in our name (as well as the challenges do)
special – bring your friend for free for the in person (august) or online class (december)
Inspired Round Q&A:
Most Inspiring Book-
Favorite Song-
Best Resource-
Surprising Fact About –

She's very shy, quiet and a loner as a person. She speaks her mind directly. People would never believe it who know her because she can be so social.

Most Important Thing to Know About –

She always has your best interest in mind because she is coming from compassion.
Interview Links:
Thank You for Listening! Just One Favor…
If you loved what you heard, I'd love it if you'd share it using the social media buttons at the top or side of this page!
If you like what you're hearing on Inspired Conversations, I would be very appreciative of your Rating & Review in iTunes. Which will allow the show to reach an even greater audience! I will make sure to thank you by name for your (hopefully) 5-star review on an upcoming show!