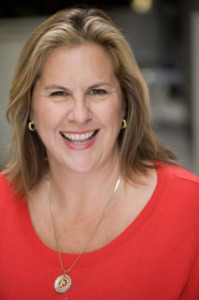 Samantha is a writer, actor, teacher, creativity/productivity specialist who has counseled hundreds of artists on their way to success.   The author of multiple books and the surprisingly popular book of poems, "By The Way, You Look Really Great Today,"– her latest being GET it Done From Procrastination to Creative Genius in 15 Minutes a Day –
She runs The Organized Artist Company which exists to provide a secure, structured, goal-oriented environment for artists. She seeks to facilitate growth, enrichment and achievement in all areas of the artist's life.
You'll love this conversation about creativity, focus, organization. It's filled with tips to being a more productive creative entrepreneur!
Inspired Round Q&A:
Most Inspiring Book-

Seth Godin Books
Anne Lamont anything,
Harry Potter she reads over and over, comfort reading

Favorite Song-


Inspirational Classes like the following replaces tapes in her head;

Best Resource- Swiftly (app)

Surprising Fact About Samantha – She's really shy! A gregarious loner.
Most Important Thing to Know About Samantha-  The world needs your art! Your idea is important, it's an engraved invitation. Your idea is the signal, it's not easy, its fun and exhilarating. We are hungry for your art! Please don't delay

Interview Links:
Thank You for Listening! Just One Favor…
If you loved what you heard, I'd love it if you'd share it using the social media buttons at the top or side of this page!
If you like what you're hearing on Inspired Conversations, I would be very appreciative of your Rating & Review in iTunes. Which will allow the show to reach an even greater audience! I will make sure to thank you by name for your (hopefully) 5-star review on an upcoming show!