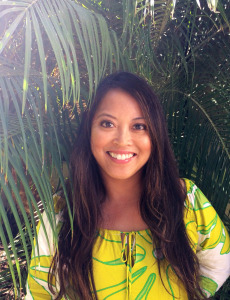 Romely Levezow  is the founder of Makana Candle Studio. Makana began in 2008 with the desire to create candles that aren't only beautiful, but free of unnecessary and harmful additives. Makana means gift in Hawaiian. Eco friendly products also bringing the essence of Hawaii, to all who receive them! Romely is an entrepreneur with a passion to bring what she loves to the world. We talk about the ups and downs of entrepreneurship and putting your passion into business. She also tells us how a health scare gave her perspective on life, her well being and being an entrepreneur!
Inspired Round Q&A:
Most Inspiring Book-
Malcolm Gladwell Books

Favorite Song-
Best Resource-

Social Media- From Blogs to Instagram

Surprising Fact About Romely-

She's a big animal rescue gal, adopts a lot of pets that would be euthanized, has adopted 9 rabbits in the past. She's a big animal lover.

Most Important Thing to Know About Romely-

She views life as a treasure, she tries to keep it real, be gracious and humble and tries to make a difference in people's lives.
 Interview Links:
Thank You for Listening! Just One Favor…
If you loved what you heard, I'd love it if you'd share it using the social media buttons at the top or side of this page!
If you like what you're hearing on Inspired Conversations, I would be very appreciative of your Rating & Review in iTunes. Which will allow the show to reach an even greater audience! I will make sure to thank you by name for your (hopefully) 5-star review on an upcoming show!