Robin Ray Green is a mother of two boys, licensed acupuncturist and herbalist and a leading expert in the field of pediatric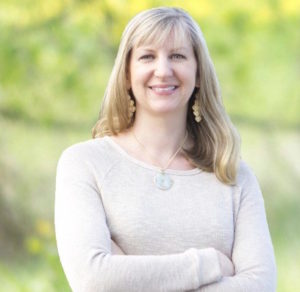 acupuncture. She holds a Master' in Traditional Chinese Medicine from the prestigious Five Branches University in Santa Cruz, California. Robin has over ten years clinical experience helping children with asthma, allergies and eczema heal using Chinese medicine. She maintains a private clinical practice in Morgan Hill, California.
An up-and-coming Hay House author, Robin's book, Heal Your Child from the Inside Out: The 5-Element Way to Nurturing Healthy, Happy Kids.
Her popular kid's health blog, now at robinraygreen.com, has over 1 million visitors annually and she runs a directory to connect parents to pediatric acupuncture specialists at www.kidsloveacupunture.com. Robin founded the Center for Advanced Acupuncture Pediatrics, which provides premier pediatric acupuncture training worldwide.
Search for a local pediatric acupuncture specialist in your area at www.kidsloveaccupuncture.com/directory
Inspired Round Q&A:
Most Inspiring Book-
Favorite Song-
Best Resource-
Surprising Fact About Robin- 

Former chocolate addict, now she's a chocolate lover.

Most Important Thing to Know About Robin-

She's on a mission to help women and children to find happiness, health, harmony, ease and flow by tapping into the wisdom of the 5 elements. They are so natural for us and a reflection of the earth and our environment. Mission to share with more people about our individual, unique dynamic balance.
She loves helping parents find solutions
 Interview Links:
Book:
Website:
Facebook:

@authorrobinraygreen
Wednesday FB Live 10:30am PST

twitter:
Thank You for Listening! Just One Favor…
If you loved what you heard, I'd love it if you'd share it using the social media buttons at the top or side of this page!
If you like what you're hearing on Inspired Conversations, I would be very appreciative of your Rating & Review in iTunes. Which will allow the show to reach an even greater audience! I will make sure to thank you by name for your (hopefully) 5-star review on an upcoming show!