Robert Sharpe is the Founder of BITEradio.me, host and producer of the Bringing Inspiration To Earth radio show and author of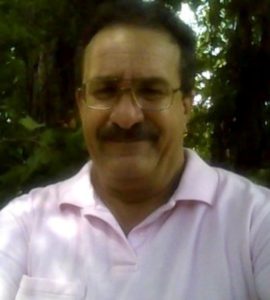 Joy Potential: Where You'd Least Expect It, It's No Secret: Spirituality BITEs, and the newly released photobook, Nature's Inspiration; Volume I.
BITEradio.me was established in 2010 to provide a source of positive programming designed to enlighten and entertain listeners. In the more than 4 years of programming, the Bringing Inspiration To Earth show has aired 750+ shows focusing on inspirational guests in the Self-Help, Spirituality, Children's Corner and Environmental Awareness genres.
In addition to his radio work, Robert also works with non-profit organizations designing and maintaining web sites and assisting with business plan development.
Inspired Round Q&A:
Most Inspiring Book-
Favorite Song-
Best Resource-

RadioGuestList.com – finds guest on this website and also can make yourself available to be interviewed as well

Surprising Fact About Robert- 

He's a crocheter
He wrote an e-book on crocheting names in blankets

Most Important Thing to Know About Robert-

He tries to live with honesty and integrity. His role in life is to help people to live their passions and bring them into reality.
 Interview Links:
Book:
Website:
Facebook:
twitter:
Instagram;
Thank You for Listening! Just One Favor…
If you loved what you heard, I'd love it if you'd share it using the social media buttons at the top or side of this page!
If you like what you're hearing on Inspired Conversations, I would be very appreciative of your Rating & Review in iTunes. Which will allow the show to reach an even greater audience! I will make sure to thank you by name for your (hopefully) 5-star review on an upcoming show!