Penney Peirce is a respected clairvoyant empath, visionary, author, and popular lecturer and trainer. She is one of the early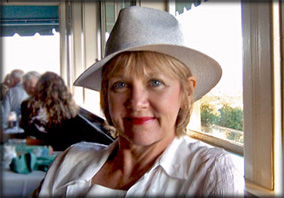 pioneers in the intuition development movement, specializing in intuition development, inner energy dynamics, expanded perception, transformation, and dream work. She has worked throughout the US, Europe, Japan, South America, and South Africa since 1977, coaching business and government leaders, psychologists, scientists, celebrities, and those on a spiritual path about the hidden dynamics of what makes for true success.
She is the author of ten books, including Transparency: Seeing Through to Our Expanded Human Capacity, Leap of Perception: The Transforming Power of Your Attention, Frequency: The Power of Personal Vibration, and The Intuitive Way: The Definitive Guide to Increasing Your Awareness.
In addition, Penney has written: Be the Dreamer Not the Dream: A Guide to 24-Hour Consciousness, Dream Dictionary for Dummies, The Present Moment: A Daybook of Clarity and Intuition, and the Bits & Pieces series of eBooks.
In this Podcast:
The awareness of the energies coming into the earth right now and what to do about it
Recognizing the way we are feeling the energies that are shifting right now
How she translates the higher abstract stuff (energies, transformation) into language we can understand
Connecting the experience with the awareness of being sensitive to the energies changing and what happens
Why paying attention to what is occurring in your environment is part of your soul's plan
Being more of myself at this time and what that means
Trusting whatever we are becoming
What transparency means
Vertical transparency – the integration of the physical realms with the non-physical realms
The Bridge Time and what it means
Inspired Round Q&A:
Most Inspiring Book-

She doesn't read a lot of other people's books
She does love I Am That by Sri Nisargadatta Maharaj

Favorite Song-
Best Resource-

Nature, needs to be connected with the earth, trees and birds. Walking, gardening and anything outside.

Surprising Fact About Penney-

She grew up on a farm and also moved about every 2 years so she grew up all over the country in different places.

Most Important Thing to Know About Penney-

Everybody can be intuitive, her process is symbolic, she opened up gradually. Your own inner purpose will come forward at the right time. Trust your own urges, likes and dislikes and keep on moving toward what you love.
She bridges abstract stuff (energy/intuition) into ordinary language that people can understand
You don't have to be perfect, share your truth
Stay loose and let it evolve
Interview Links:
Books:
Website:
Facebook:
twitter:
Thank You for Listening! Just One Favor…
If you loved what you heard, I'd love it if you'd share it using the social media buttons at the top or side of this page!
If you like what you're hearing on Inspired Conversations, I would be very appreciative of your Rating & Review in iTunes. Which will allow the show to reach an even greater audience! I will make sure to thank you by name for your (hopefully) 5-star review on an upcoming show!