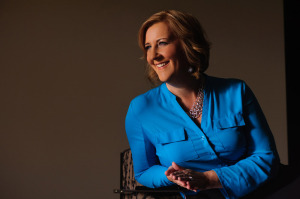 Pamela Slim is an award-winning author, speaker and business consultant who has been an entrepreneur for eighteen years. Her passion for career and organizational development spans many different work modes and client engagements.
In the last eight years, she helped hundreds of people to start successful businesses. She built a powerful online presence at Escape from Cubicle Nation, a site designed for corporate employees who wanted to make the shift to entrepreneur.  At Escape, Pam developed and taught business building courses for thousands of entrepreneurs.
We talk about her new book, Body of Work, Finding the Thread that Ties Your Story Together. We talk about the brilliance of finding your creativity in your work, wherever you work. It's not all about entrepreneurship. She shares some great insight on Focus, Purpose, Creativity and so much more. This conversation will inspire you to create your story in your work and life to be an influence with intention.
Your story & how you are living it really matters!
Inspired Round Q&A:
Most Inspiring Book- Bird by Bird, Some Instructions on Writing and Life, Anne Lamont

Favorite Song-
Best Resource- Scrivener, An application for writers

Surprising Fact About Pamela- She's not as busy as she looks. Her pace of life is slow and not hectic always producing kind of life.
Most Important Thing to Know About Pamela- People Matter and Ideas Matter. People can and do make significant change in the world, it is possible. There is a positive way you can make a change and make a difference to others with your own life.
 Interview Links:
Thank You for Listening! Just One Favor…
If you loved what you heard, I'd love it if you'd share it using the social media buttons at the top or side of this page!
If you like what you're hearing on Inspired Conversations, I would be very appreciative of your Rating & Review in iTunes. Which will allow the show to reach an even greater audience! I will make sure to thank you by name for your (hopefully) 5-star review on an upcoming show!