Nicole Portwood is Vice President of Brand Marketing at Tito's Handmade Vodka in Austin Texas, and has been in spirits marketing for over 15 years. Prior to her role at Tito's, she studied theatre and philosophy in college, and lived in New York for 10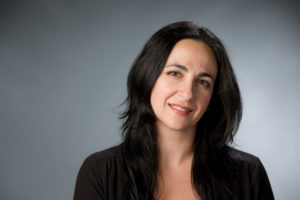 years working on brands such as Jack Daniels, Grey Goose, and Bombay Sapphire. Life with Tito's is the most incredible professional experience she's ever had, and she cannot imagine working anywhere else. Nicole and her husband have two children and own a pizza place where everything on the menu is named after Greek mythological creatures.
This is a brilliant conversation about branding & marketing, Nicole's journey in a  male dominated industry and working for a brand that has stayed true to it's entrepreneurial roots and essence. So much to glean from this Inspired Conversation!
Inspired Round Q&A:
Most Inspiring Book-
Favorite Song-
Best Resource-

Hello Fresh, Meal prep service and it's given her back time, which is the most precious thing to her. She loves to cook but was finding herself getting so busy and this service helps her cook and eat healthy all at the same time.

Surprising Fact About Nicole-

 She has a bullet in her right leg.

Most Important Thing to Know About Nicole-

The most important driving factor is respect for human beings and compassion for our fellow man. If we remember everyone has a private life or pain they are dealing with and good reasons- most of the time- for the things they do, then maybe we can forgive each other a little bit more and maybe we can see ourselves reflected in our fellow man a little more and maybe will help drive better decisions.
Interview Links:
Website:

marketing(at)titosvodka.com – if you want to reach out and would love to hear from people

twitter:
Facebook
Instagram
Thank You for Listening! Just One Favor…
If you loved what you heard, I'd love it if you'd share it using the social media buttons at the top or side of this page!
If you like what you're hearing on Inspired Conversations, I would be very appreciative of your Rating & Review in iTunes. Which will allow the show to reach an even greater audience! I will make sure to thank you by name for your (hopefully) 5-star review on an upcoming show!