Nicole Hellendoorn started California Paleo Kitchens and get healthy on you! Her love affair with food has been over 30 years in the making, and it's pretty much her whole life. She started California Paleo Kitchens in 2012 with one goal: to help people eat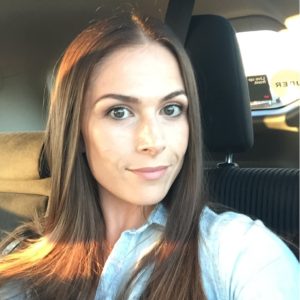 more real, nutrient dense food. Everything she does centers around the philosophy that food is life – it should be delicious, health promoting, colorful, seasonal and FUN. If you don't love what you're eating, what's the point? Nicole's Meal Prep Monday meals and entrees for private clients skip the gluten, grains, dairy, soy and refined sugars but are packed with flavor, fresh, organic, ingredients and the highest quality proteins out there.
Inspired Round Q&A:
Most Inspiring Books-
Favorite Song-
Best Resource-

Her people, all the chefs that help and inspire her
Task Rabbit – great for hiring people to get odd jobs done
Instacart – Grocery delivery
Instagram
Podcasts- 

Surprising Fact About Nicole- 

She knows lyrics to most songs playing on the radio. She knows A LOT of lyrics. She's big into rap and hip hop!

Most Important Thing to Know About Nicole-

Simultaneously she cares so very much and at the same time doesn't care! *amazing words from Nicole hear her explanation towards the end of the show. You might want to take this one on!
 Interview Links:
Website:
Facebook:
twitter:
Instagram:
Snapchat:
Thank You for Listening! Just One Favor…
If you loved what you heard, I'd love it if you'd share it using the social media buttons at the top or side of this page!
If you like what you're hearing on Inspired Conversations, I would be very appreciative of your Rating & Review in iTunes. Which will allow the show to reach an even greater audience! I will make sure to thank you by name for your (hopefully) 5-star review on an upcoming show!