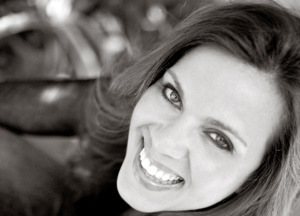 Nada is an entrepreneur at heart and thrives on helping women identify and actualize their dreams. She's passionate about using ltd as a platform for change. Nada is convinced that we all have a dream, something we feel we were created to do, something we want to offer the world; all we need is the space to create it, the inspiration to believe it, and the tools to do it. ltd365.com was created for this very purpose; helping women create space in life for their ventures, inspiring and motivating them with stories of success and providing them the tools they need to make it all happen. ltd stands for LIVE THE DREAM 365.
Having spent the last 14 years working with entrepreneurial women, and launching a few businesses of her own, Nada knows a little about starting and growing a business. With all that experience and a real desire to help women pursue their calling, she created ltd as a multimedia platform for women ready to "start something". She started ltd to connect women to the best people, tools, tips, communities and organizations that will move their ventures (and their lives) forward.
Nada is also a wife and mother of 3 amazing kids and if that's not enough, She's a co-author of  Sixteen Weeks to Your Dream Business: A Weekly Planner for Entrepreneurial Women and  she's also creating opportunities for women in developing countries to launch their own entrepreneurial endeavors. She launched the Dream for a Dream program. Giving a portion of ticket sales from ltdLIVE to help disadvantaged women change their lives.  The ltd brand is committed to being the resource for women launching their dream businesses and their dream lives, no matter where they are from!
This interview leads us into a conversation about being an entrepreneur, making big decisions when life happens and the opportunity to put business on hold to serve family. I know you'll be inspired by Nada!
Inspired Round Q&A:
Most Inspiring Book- loves authors-
Soulful Read
Life Inspiration
Business she loves to read:
Malcom Gladwell & Seth Godin Books
Favorite Song-
Most Important Thing to Know About Nada- She's really here to help other women move their own personal needle forward.

Interview Links:
Thank You for Listening! Just One Favor…
If you loved what you heard, I'd love it if you'd share it using the social media buttons at the top or side of this page!
If you like what you're hearing on Inspired Conversations, I would be very appreciative of your Rating & Review in iTunes. Which will allow the show to reach an even greater audience! I will make sure to thank you by name for your (hopefully) 5-star review on an upcoming show!