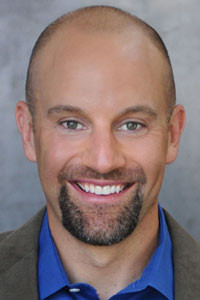 Mike Robbins is the author of three books, Focus on the Good Stuff, Be Yourself Everyone Else is Already Taken, and Nothing Changes Until You Do, which have been translated into fourteen different languages.
As an expert in teamwork, emotional intelligence, and the powers of appreciation and authenticity, Mike delivers keynote addresses and interactive seminars that empower people, teams, and organizations to work together effectively and be more successful. He has inspired tens of thousands of people around the world to reach new levels of awareness and productivity, both personally and professionally. Through his speeches, seminars, and writing, Mike teaches people important techniques that allow them to be more grateful, appreciative, and authentic with others and themselves.
Mike is infusing life and business with authenticity and appreciation.
Inspired Round Q&A:
Most Inspiring Book-
Favorite Song- (right now)

Best Resource-
Surprising Fact About Mike-

He's an open book so not much surprises people, however he is very sensitive and doesn't really like action or violent movies, watches a lot of chick flicks!

Most Important Thing to Know About Mike-

He's a work in progress. Does his best to show up the best he can every day for his family. He wants to be of service.

Interview Links:
Thank You for Listening! Just One Favor…
If you loved what you heard, I'd love it if you'd share it using the social media buttons at the top or side of this page!
If you like what you're hearing on Inspired Conversations, I would be very appreciative of your Rating & Review in iTunes. Which will allow the show to reach an even greater audience! I will make sure to thank you by name for your (hopefully) 5-star review on an upcoming show!