Marilyn Bradford is an international speaker, psychotherapist and teacher who has worked in the field of addiction for over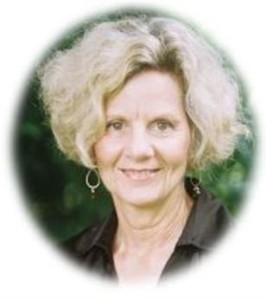 twenty years. She is the creator of "Right Recovery For You", a radical and unique approach to ending any addictive or compulsive behavior. It was her own addictions to alcohol, food and the wrongness of self, and her unwillingness to accept addiction as a life sentence, that led her to creating this transformative and very different program.
Inspired Round Q&A:
Most Inspiring Book-
Favorite Song-

Classical Music
Happy, Pharrell

Best Resource-
Surprising Fact About Marilyn-

She collects and loves art! 

Most Important Thing to Know About Marilyn-

She flips the question and says wants you to know the most important thing about you is that you are truly a gift and you have the capacity to know what's true and expansive and what will work for you. You don't need to depend on experts or systems to know what to do. Begin to trust yourself because you have a unique gift to offer the world and you know!
 Interview Links:
Thank You for Listening! Just One Favor…
If you loved what you heard, I'd love it if you'd share it using the social media buttons at the top or side of this page!
If you like what you're hearing on Inspired Conversations, I would be very appreciative of your Rating & Review in iTunes. Which will allow the show to reach an even greater audience! I will make sure to thank you by name for your (hopefully) 5-star review on an upcoming show!