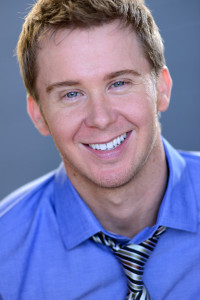 Marcus McGee is a gifted singer and pianist, in addition to his theatrical credits, Marcus has performed on stages in Los Angeles, Philadelphia, Vermont, Mississippi, New Orleans, and at the Edinburgh Fringe Festival in Scotland.  Marcus is an award winning writer and poet. He's an actor since he was bit by the acting bug at age 7.
An Ivy League graduate, Marcus studied English, Theatre Arts, and Comparative Literature at The University of Pennsylvania. At the American Conservatory Theatre in San Francisco, Marcus assisted Lisa Steindler the artistic director for both the Encore and Z Space Studio Theatres.  He studied among such stars as Dorris Roberts and John Glover in the prestigious Master Class at the Beverly Hills Playhouse with master teacher, Milton Katselas.
We are two friends having an Inspired Conversation. We talk motivation, connection & inspiration while staying on point with creative work. I love Marcus' take as an artist, seeker & individual who wants to make an impact in the world! I know you're going to love it!
Inspired Round Q&A:
Most Inspiring Book-
Favorite Song-

The vibration and enchanting sound from a beehive he experienced on a trip to Africa, he recorded it on his phone and listens to it every once in awhile and it feels magical and takes him right back to his trip!
I've loved you for a thousand lifetimes

Best Resource-
Surprising Fact About Marcus-

He'd be a formula one race car driver, he loves speed!

Most Important Thing to Know About Marcus-

He wants you to know we are all in this together and in your own way you have the opportunity to make a difference in your life or in someone elses life. If you can remember as often as possible is "What's best for you is best for the whole and what's best for the whole is best for you!"
 Interview Links:
Thank You for Listening! Just One Favor…
If you loved what you heard, I'd love it if you'd share it using the social media buttons at the top or side of this page!
If you like what you're hearing on Inspired Conversations, I would be very appreciative of your Rating & Review in iTunes. Which will allow the show to reach an even greater audience! I will make sure to thank you by name for your (hopefully) 5-star review on an upcoming show!