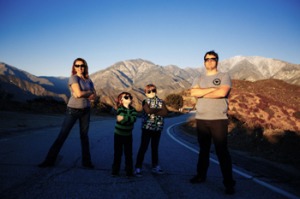 For Family, Adventure and hope. This is the story of a family leaving it all behind to cycle across America and save the lives of malnourished children.
In real time Luke Mysse completed his bike ride across country while his family is tracked his progress and followed along in their RV, lovingly called HaRVey! I caught up with Luke before he left for his cross country journey, which was bound to be life changing.
We talked about why he closed his business of 17 years for something bigger. How he had the courage to make the decision and be in action. He gave me a peak into his apprehension of saying yes to his vision and how his wife so easily squashed his fear. He started preparing for his purpose before he ever realized what his purpose was and it started preparing for him.
He started STOPSAM, an organization to stop severe malnutrition in children because it's possible. A 6 week treatment $50 and it saves a life
93% of children who go on this treatment, a one time treatment never need to go back on it.
His commitment is 100% of money raised on the trip will be given to the cause. Click Here if you'd like to Donate
This conversation will help you think bigger for yourself and your life. Give you a reason to have a more thoughtful conversation about what you are up to in the world and ask yourself, Is it big enough?
Inspired Round Q&A:
Most Inspiring Book- A gift of love, Sermons from Strength to Love and other Preachings by Martin Luther King Jr.

Favorite Song- Fix You, Coldplay

Best Resource- Network of People

Surprising Fact About Luke- He battles the idea of being courageous. He probably doesn't feel as strong as everyone thinks he is as he's doing all this.

Most Important Thing to Know About Luke-Wants people to know that he is doing his best at being a father, husband and in all he does. He gives all he has each day to making a difference.
Interview Links:
Follow his journey, it's inspiring! He's already achieved his goal riding across country from LA to NYC. Check out his journey by being in touch through these links. It's incredibly humbling and inspiring!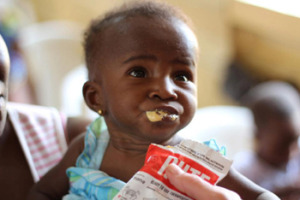 Thank You for Listening! Just One Favor…
If you loved what you heard, I'd love it if you'd share it using the social media buttons at the top or side of this page!
If you like what you're hearing on Inspired Conversations, I would be very appreciative of your Rating & Review in iTunes. Which will allow the show to reach an even greater audience! I will make sure to thank you by name for your (hopefully) 5-star review on an upcoming show!