Luke Adler, is an intuitive and compassionate healer and teacher who guides people towards their hearts. He helps people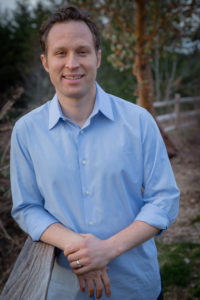 uncover and translate their experience of love into meaningful actions that make a difference in the world. Luke has a gift of placing his attention on different aspects of your mind, body and spirit for you to awaken to what's not working and allow love to facilitate healing. With over twenty years of meditation experience, he is a gifted teacher of various healing and spiritual practices for the novice and advanced practitioner.
Educated in California, Luke is trained as a primary health care provider of Chinese Medicine and Acupuncture. His practice is holistically rooted in his ability to understand physiological pathology and make vital connections to emotional and spiritual blocks as part of an overall pattern of disharmony. The ability to collect all the signs and symptoms of the body/mind/spirit, creates a clear picture for you to not only resolve a physical complaint, but to have a major life breakthrough that has a beneficial impact on your relationships, finances, spirituality and so on.
Inspired Round Q&A:
Most Inspiring Book-
Favorite Song-
Best Resource-

Meditation is a core practice. He drinks from this well of replenishment, meditating twice a day

Surprising Fact About Luke- 
Most Important Thing to Know About Luke-

Family is the highest virtue, the most important thing about being alive. His vision is to start to see all of humanity as family. Remember to always love, respect and listen to each other.
 Interview Links:
Book:
Website:
Facebook:
twitter:
Instagram:
Thank You for Listening! Just One Favor…
If you loved what you heard, I'd love it if you'd share it using the social media buttons at the top or side of this page!
If you like what you're hearing on Inspired Conversations, I would be very appreciative of your Rating & Review in iTunes. Which will allow the show to reach an even greater audience! I will make sure to thank you by name for your (hopefully) 5-star review on an upcoming show!