Linden Schaffer is a wellness travel expert, consultant, and founder of the first wellness travel company, Pravassa. Since founding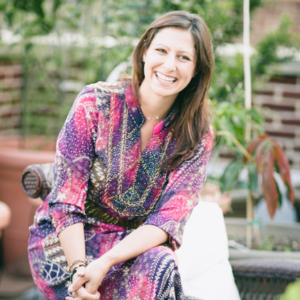 Pravassa in 2009, Linden has been leading travelers around the world on wellness tours, which offer group and individualized itineraries for the people and companies that are looking to restore productivity and creativity. As a winner of the prestigious British Airways Face of Opportunity contest, Linden contributes to columns in The Huffington Post and MindBodyGreen, is a regular speaker at conferences around the country, and has participated in international conferences in Colombia, India, and Spain in order to bring wellness travel opportunities to these countries. When Linden is not traveling the world, she is based in New York City.
Linden Schaffer was an overworked, stressed out, on-the-go professional who found time to refocus, recharge, recommit to wellness on the road. Now she is sharing her secrets, identifying the obstacles that keep us from experiencing true wellness and, with scientifically backed-data, showing how all of us can learn to embrace wellness. Whether on the road, in the office, or at home, any reader can find ways to dramatically improve their mental focus and physical wellness if they implement the ideas and advice found within these pages.
Inspired Round Q&A:
Most Inspiring Book-

quote ' no matter what he does, every person on earth plays a central role in the history of the world and normally he doesn't know it' – speaks to her and people who travel, one little change you make can make a difference in the world
your intention can change everything

Favorite Song-
Best Resource-
Surprising Fact About Linden-

 She's a total water baby but she hates taking baths in the bath tub, not into it but into water in every other way

Most Important Thing to Know About Linden-

She lives for her craft, she got into what she does out of her passion. She turned what she loved, her hobby into a career. She's an accidental entrepreneur – her motto is 'Shut up and listen'
Interview Links:
Book:
Website:
Facebook:
twitter:
Thank You for Listening! Just One Favor…
If you loved what you heard, I'd love it if you'd share it using the social media buttons at the top or side of this page!
If you like what you're hearing on Inspired Conversations, I would be very appreciative of your Rating & Review in iTunes. Which will allow the show to reach an even greater audience! I will make sure to thank you by name for your (hopefully) 5-star review on an upcoming show!