Lee Harris is a gifted energy intuitive, channeler, author, and teacher who is bringing an extraordinary new light to our rapidly-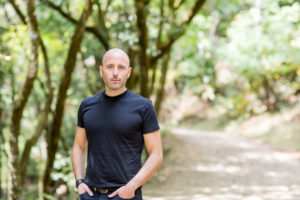 changing world. Leading a vibrant online community, Lee reaches over 100,000 people around the planet every month. His monthly Energy Forecasts, broadcast on YouTube, have received over 2 million views to date and offer practical guidance for navigating daily life with clarity, empowerment, and optimism. With his penetrating insights into the energetics of emotions, and teachings on how to integrate spirituality into daily life in grounded and practical ways, Lee's private clients and retreat participants report profound shifts as they discover a new understanding of who they are here to be. His acclaimed Energy Mastery retreats and Energy Tune-Up seminars, held around the globe, are adventures into the deepest aspects of living, loving, and awakening. Lee is the author of Energy Speaks – Volumes One and Two, producer of more than ninety transformational audio and video recordings, and is also an accomplished singer-songwriter.
Inspired Round Q&A:
Most Inspiring Book-
Favorite Song-
Best Resource-
Surprising Fact About Lee-

 He loves reading the Box Office Figures for films. He's fascinated by the numbers and films. He checks it out at www.boxofficemojo.com

Most Important Thing to Know About Lee-

He wants us all to know that we are capable of so much, even though life circumstances impact that. We are capable of so much, keep reminding yourself of this and keep going! He wants you to know how much is possible for you to experience.
 Interview Links:
Books:
Website:
Facebook:
twitter:
Thank You for Listening! Just One Favor…
If you loved what you heard, I'd love it if you'd share it using the social media buttons at the top or side of this page!
If you like what you're hearing on Inspired Conversations, I would be very appreciative of your Rating & Review in iTunes. Which will allow the show to reach an even greater audience! I will make sure to thank you by name for your (hopefully) 5-star review on an upcoming show!