Leah Lund, is an Executive Health Coach, Neuro Nutrient Therapist and Founder of One Whole Health. With over two decade's sales and marketing experience, Leah founded One Whole Health with the understanding that the success of any business, family or life directly correlates with the energy, focus, and balance of its leader.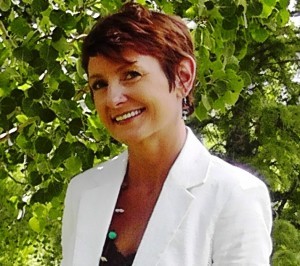 She teaches highly driven, successful people to manage their energy not time to achieve personal and professional success.
One Whole Health Programs are a holistic approach, using a proven system to help you repair chemical/hormone imbalances that unknowingly sabotage your efforts, while harnessing the power of your   thoughts and beliefs through on-line journaling.  She delights in helping you boost your energy and mood while balancing your weight, stress and life.
Leah's mission with One Whole Health is: To help you feel good on purpose. To spread the understanding that health is a choice you can make, even in the busiest of schedules. To contribute to the collective wellness of our world by helping highly driven people manage their energy instead of their time.
I love this conversation because it will deepen your understanding about how our brain chemistry is really impacting our well-being in all areas of our life. It will open your mind to new ideas of how you might move forward to take care of yourself on another level through balancing your brain chemistry!
Inspired Round Q&A:
Most Inspiring Book-
Favorite Song-
Best Resource-

Use an auto scheduler it will enhance your life! (Leah uses Time Trade)

Surprising Fact About Leah-

She lives in a Recreational Vehicle (RV) a big portion of the year. She's a nomad at heart. The RV and travel takes away boundaries and limitations. In this way it's easy to make the world & outdoors your home.

Most Important Thing to Know About Leah-

She's no different than you. We're all connected, we're all the same!
 Interview Links:
Thank You for Listening! Just One Favor…
If you loved what you heard, I'd love it if you'd share it using the social media buttons at the top or side of this page!
If you like what you're hearing on Inspired Conversations, I would be very appreciative of your Rating & Review in iTunes. Which will allow the show to reach an even greater audience! I will make sure to thank you by name for your (hopefully) 5-star review on an upcoming show!