Leah Campbell Badertscher is a Master Certified Coach, as well as an artist, wife, and mother of three.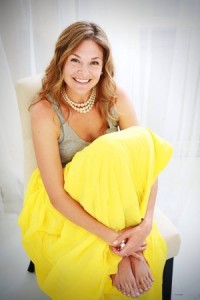 She helps individuals and organizations to unleash their genius in order to bring their vision to life.  In the process, her clients experience greater fulfillment and create success- from the inside-out- and on their own terms.
She's also known as the Soul Genius Coach. The work she does with her clients is fun, meaningful, deep, can feel like magic, and best of all, it works. What she unearth beneath your surface and what you do when you unleash that potential will astound you and change your life.
Leah's particular area of expertise is helping clients unleash their creative genius. For the past several years she's been studying human potential, how to elicit and nurture genius, particularly a brand of genius that she refers to as soulful and/or creative genius. Soulful, creative genius seems to transcend cleverness or even intellectual brilliance and is drawn from a deeper and more holistic well of wisdom and beingness. It is work that is not only masterful but also has the mark ("you know it when you see it") of being "Inspired."
Inspired Round Q&A:
Most Inspiring Book-

Poetry by Sufi Poets, Mystics & Visionaries

Favorite Song-
Best Resource-
Surprising Fact About Leah-
Most Important Thing to Know About Leah-

I see people for their true selves even when they don't see it reflecting back to themselves.
 Interview Links:
Thank You for Listening! Just One Favor…
If you loved what you heard, I'd love it if you'd share it using the social media buttons at the top or side of this page!
If you like what you're hearing on Inspired Conversations, I would be very appreciative of your Rating & Review in iTunes. Which will allow the show to reach an even greater audience! I will make sure to thank you by name for your (hopefully) 5-star review on an upcoming show!