Lauren Handel Zander is a life coach, university lecturer, and public speaker. As Co-Founder and Chairman of Handel Group, an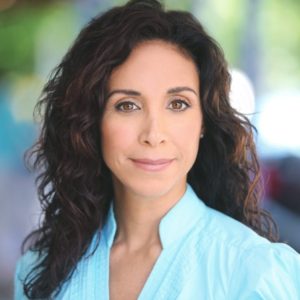 international corporate consulting and private coaching company.
She is the Author of MAYBE IT'S YOU: Cut the Crap. Face Your Fears. Love Your Life it illuminates Zander's honest, no-nonsense, funny, and proven approach, teaching you how to rewire your life by facing your fears, saying yes to even the most difficult-seeming challenges, and simply saying "f*ck that" (a technical term, of course) to quitting.
In this Inspired Conversation we touch on the following:
How she got started in life coaching and teaching
Why she wrote her book, "Maybe it's You: Cut the Crap. Face Your Fears. Love Your Life.
The Handel Method
Breaking into your own life story
Designing your life
The amount we lie to ourselves and other to keep everyone happy, keeps us stuck
She's out to eradicate the way we lie
Inspired Round Q&A:
Most Inspiring Book-
Favorite Song-
Best Resource-
Surprising Fact About Lauren- 

She's an obsessive painter. She sits and paints 30-40 hours a week. She paints dots

Most Important Thing to Know About Lauren-

She's on a mission and the mission is that something's possible for humanity in the realm of consciousness and being and she's devoted to shifting the level of happiness on the earth. Her book is 20 years in the making of what that is. She won't stop until she's dead!
 Interview Links:
Book:
Website:
Facebook:
twitter:
Instagram:
Youtube
Thank You for Listening! Just One Favor…
If you loved what you heard, I'd love it if you'd share it using the social media buttons at the top or side of this page!
If you like what you're hearing on Inspired Conversations, I would be very appreciative of your Rating & Review in iTunes. Which will allow the show to reach an even greater audience! I will make sure to thank you by name for your (hopefully) 5-star review on an upcoming show!