Laura Roeder is the founder of Edgar, a new social media automation tool. She's been teaching entrepreneurs how to harness the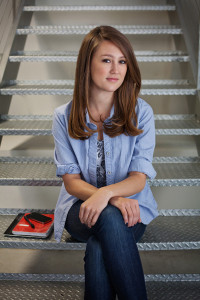 power of social media marketing and create their own fame since 2009. Laura shares about evolving with business, creating culture and so much more in this Inspired Conversations. She basically demystifies entrepreneurship in this Inspired Conversation.
Inspired Round Q&A:
Most Inspiring Book-

She doesn't have a go to for inspiration. She doesn't repeat books.

Favorite Song-
Best Resource-
Surprising Fact About Laura-

She works part time and her husband calls her cool hand laza, like cool hand luke, because nothing ever gets to her. She has a very easy and laid back temperament. She always thinks people are surprised she's not more stressed out. 

Most Important Thing to Know About Laura-

She feels people should know about being realistic with time in their lives. If you're creating an unsustainable solution by working harder you are creating your own madness. We all have the same 24 hrs in our day. Be smart about adding people and solutions to support the time you do have. 
 Interview Links:
Website:
Facebook:
twitter:
Thank You for Listening! Just One Favor…
If you loved what you heard, I'd love it if you'd share it using the social media buttons at the top or side of this page!
If you like what you're hearing on Inspired Conversations, I would be very appreciative of your Rating & Review in iTunes. Which will allow the show to reach an even greater audience! I will make sure to thank you by name for your (hopefully) 5-star review on an upcoming show!