Kate loves helping bring balance, harmony and general well-being to her client's lives. Kate is committed to supporting her clients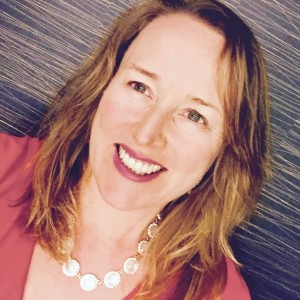 fulfill their dreams. She has been a Tapping Practitioner for over ten years, tapping is  a powerful tool similar to acupuncture, but without the needles. Kate is amazed by the results she has been having with her clients and in her own life. She is very passionate about teaching tapping to people, this is a simple technique you can do on yourself.
Kate loves using tapping for Abundance by clearing negative emotions, limiting beliefs and other blocks in the way of feeling great and attracting what you want!
These techniques are extraordinary for releasing stress, anger, fear, worry, guilt and other negative emotions, along with limiting beliefs. You can use Tapping for any area of your life! Health, Relationships, finances, career , peace of mind, and so on….
Kate is a Speaker, she leads workshops and teleclasses and works with clients around the world.
Inspired Round Q&A:
Most Inspiring Book-
Favorite Song-

She loves taking dance breaks and movement is so important when your stuck

Best Resource-

Tapping
Dance
Nature, hiking at the beach

Surprising Fact About Kate- 

She used to be a veterinarian nurse in England

Most Important Thing to Know About Kate-

She is super passionate about teaching tapping because you can do it on yourself and it's super empowering. Her purpose is to help people who are suffering. We can suffer for years and suffer so much, she wants to help people feel more peaceful and powerful and get back to loving their lives again.

Daily Practice

Taps most days
Dog walks and hikes in the morning, so grounding and centering
Meditation
If she is having  stressful day, she does a mind reset – Write down, stress, gratitude and what you want to bring in and get it on the page when you are feeling ungrounded.
Interview Links:
Website:
Contact: katewinch(a)gmail.com
Facebook:
twitter:
Thank You for Listening! Just One Favor…
If you loved what you heard, I'd love it if you'd share it using the social media buttons at the top or side of this page!
If you like what you're hearing on Inspired Conversations, I would be very appreciative of your Rating & Review in iTunes. Which will allow the show to reach an even greater audience! I will make sure to thank you by name for your (hopefully) 5-star review on an upcoming show!