Kate and Justin Stellman are the co-hosts of the Extreme Health Radio Show who are both on a journey learning about natural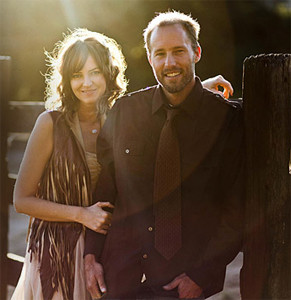 healing from the world's greatest experts. In this conversation you'll hear why they started this journey into the world of extreme health, how they've influenced each other and how it's led to a bigger purpose in their lives as individuals and as a couple. This is a fun interview live in the EHR Studios!
Inspired Round Q&A:
Most Inspiring Book-

Kate- The Power of Now, Eckhart Tolle
Justin- The Four Agreements, Don Miguel Ruiz

Favorite Song-

Kate- Biscuit, Kasey Musgraves 
Justin- Doesn't listen to music.

Best Resource-

Kate-  Using a Pendulum (Dr. Allison Adams)
Justin- Meditation, Drinking More Water

Surprising Fact About Guest-

Kate answered by Justin- She's much more spiritual and open-minded, more than anyone would think, not just about health but about everything. Nobody really knows that side of her in her immediate circle (friends and family). Much deeper then she's ever given credit for.
Justin answered by Kate- He's a conspiracy realist. He's like the energizer bunny, he keeps going and going, effortless and polished on the radio, you'd never know he's been thrashed by the world and hit by some waves. 

Most Important Thing to Know About Guests-

Kate- She's not stopping, she's going for it!
Justin- He wants to help people increase their health, be inspired by their life!
 Resources mentioned in this episode from Extreme Health Radio – www.ExtremeHealthRadio.com
Interview Links:
Thank You for Listening! Just One Favor…
If you loved what you heard, I'd love it if you'd share it using the social media buttons at the top or side of this page!
If you like what you're hearing on Inspired Conversations, I would be very appreciative of your Rating & Review in iTunes. Which will allow the show to reach an even greater audience! I will make sure to thank you by name for your (hopefully) 5-star review on an upcoming show!