Karen Michelle Miller, is an author, poet, mother of two daughters, wife and Tae Kwon Do enthusiast. When she was a teenager her mother and brother died suddenly and tragically. Unable to cope with the loss, she turned to alcohol and drugs and headed on a downward spiral for many years. She has since recovered and lives a life filled with purpose and happiness. She is committed to spreading the message of hope to women who are suffering.  She's an amazing advocate and support for women and teens who are suffering with addiction, depression, creating a community of support, inspiration, love and hope! Her book Words to Ponder About Life, Love and Men. Inspiration. Hope. Depression. Recovery. Love. Incredible book of poetry and an Inspiring Conversation, tune in!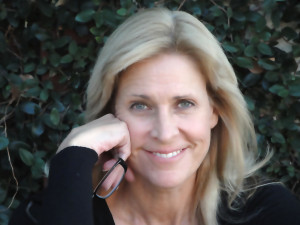 Inspired Round Q&A:
Most Inspiring Book-
Favorite Song-
Best Resource-

Faith, have faith it's all going to work out as it's supposed to! Faith is the best resource!

Surprising Fact About Karen-

 She has a Brown Belt in Tae Kwon Do

Most Important Thing to Know About Karen-

She's here, she cares, she reads all her DMs (direct messages- via social media) We all have some cross to bear. You're not alone, find your courage to share. We need each other not here to judge each other but here to be supportive of one another!
 Interview Links:
Book:
Website:
Facebook:
twitter:
Thank You for Listening! Just One Favor…
If you loved what you heard, I'd love it if you'd share it using the social media buttons at the top or side of this page!
If you like what you're hearing on Inspired Conversations, I would be very appreciative of your Rating & Review in iTunes. Which will allow the show to reach an even greater audience! I will make sure to thank you by name for your (hopefully) 5-star review on an upcoming show!