Karen Brown is CEO of Velocity Leadership Consulting, an executive coaching company that propels CEOs, executives and managers to realize their greatest potential using proven business psychology techniques. Clients experience outstanding performance for themselves and those they lead.
Karen realized her own potential and discovered the keys to achieving greater success in
her personal and professional life when she achieved a 28-year dream of competing in the toughest race in the world, the Ironman World Championships in Kona, Hawaii. She parlayed this experience to the business world and now helps CEOs, executives and managers connect with and realize their own goals, with greater velocity and ease.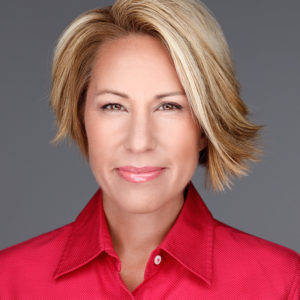 In this podcast:
How she parlayed her Ironman experience into her leadership consulting business
The conscious mind vs the unconscious mind
She had a lifelong dream of competing in the Ironman race – she was a recreational athlete
At 44 she realized her limiting beliefs were what was holding her back from going for the Ironman
She shares a technique to transform limiting beliefs
The conscious mind is only responsible for .008% of what we do in a day the rest is all driven by unconscious thoughts, feelings, filters
Whatever resists, persists and it's our biggest opportunity
Support people endlessly and applaud when they are trying something new and different, while they are expanding their comfort zone
Redefine your comfort zone is limitless, it's an infinite, endlessly expanding rubber band that never snaps back
Expectations when you start to change your limiting beliefs
Inspired Round Q&A:
Most Inspiring Book-

Whatever is the most recent book she read that she loves

Favorite Song-
Best Resource-

Green Smoothie – 3 parts berries, 10 oz bag of spinach, unsweetened almond milk, plant-based protein powder
It works for her system – find what works for your system

Surprising Fact About Karen-

She likes to watch Top Gear, a gearhead show. The Grand Tour on Amazon

Most Important Thing to Know About Karen –

Her mission is to eradicate limiting beliefs and transform the world. We all have limiting beliefs and when we choose to change them we change our lives and our world
Interview Links:
Book:
Website:

she's giving you a playlist of micro-solutions of her 5 top videos to use these techniques
www.velocitycoaching.com

Facebook:

https://www.facebook.com/ReadKarenBrown/

twitter:
Instagram:
LinkedIn:
YouTube:
Thank You for Listening! Just One Favor…
If you loved what you heard, I'd love it if you'd share it using the social media buttons at the top or side of this page!
If you like what you're hearing on Inspired Conversations, I would be very appreciative of your Rating & Review in iTunes. Which will allow the show to reach an even greater audience! I will make sure to thank you by name for your (hopefully) 5-star review on an upcoming show!