Justin Schenck is an Entrepreneur, Speaker, and Co-Host of the Growth Now Movement Podcast. Justin has a vision to shift the worlds thought process by letting them know that it doesn't matter where you come from or where you are today…you can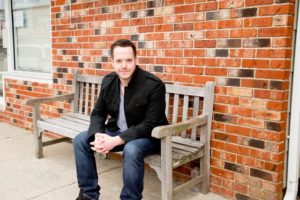 become whoever it is you want to be in your life. Justin teaches about constant growth through his podcast and speaking and he also helps influencers launch their own podcasts to help change the world with their messages.
Inspired Round Q&A:
Most Inspiring Book-
Favorite Song-
Best Resource-

Coaching and mentors
Breathing Technique by Jairek Robbins – One breath in through nose and 3 strong breaths out. You can hear at the 32 minute mark.

Surprising Fact About Justin-

Broke both his hips when he was a kid one when he was 12 and another time when he was 15.

Most Important Thing to Know About Justin-

It's not what they know about him but what they know about yourself. No matter what you think about yourself, if you take action you can become whoever you like and achieve whatever you want to in the world.
Interview Links:
Website:

justin(at) growthnowmovement.com

Facebook:
twitter:
Podcast: 
Thank You for Listening! Just One Favor…
If you loved what you heard, I'd love it if you'd share it using the social media buttons at the top or side of this page!
If you like what you're hearing on Inspired Conversations, I would be very appreciative of your Rating & Review in iTunes. Which will allow the show to reach an even greater audience! I will make sure to thank you by name for your (hopefully) 5-star review on an upcoming show!