Rev. Dr. Julie Moret is an Agape International Spiritual Center speaker, staff minister, and member of the Executive Leadership Board. She is an accomplished personal coach and inspirational speaker, holding degrees in a wide range of healing modalities including psychology and Neuro-Linguistic Programming. Her work has been featured on Lifetime television and her client base includes Fortune 500 Executives, Academy Award Winners, and several New York Times Best Selling Authors. She was knighted along with Jack Canfield, don Miguel Ruiz, and Rev. Michael Bernard Beckwith by the Order of the Orthodox Knights of St. John, Russian Grand Priory. Julie is honored to be a featured speaker at TEDX LA 2015.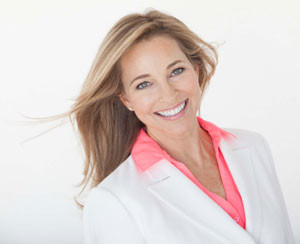 We talk about purpose and ways to bring your purposeful qualities to your everyday life! Rev. Julie's book, What's your What? will be launching on Amazon soon.
Inspired Round Q&A:
Most Inspiring Book-
Favorite Song-
Best Resource-

the microphone on her smart phone because she uses it to catch inspiration for her book!

Surprising Fact About Julie-

She can go on a one match camping trip, meaning; she can light a fire with one match on Friday night and rekindle the fire throughout the whole weekend on that one match, never  needing another match. She grew up camping and learned from experience. She loves the forced unplugging!

Most Important Thing to Know About Julie-

She's just getting started and she has to consciously choose everyday. It's a choice she makes everyday to stay on track. She chooses to re-up on herself daily to stay in alignment.

Interview Links:
Thank You for Listening! Just One Favor…
If you loved what you heard, I'd love it if you'd share it using the social media buttons at the top or side of this page!
If you like what you're hearing on Inspired Conversations, I would be very appreciative of your Rating & Review in iTunes. Which will allow the show to reach an even greater audience! I will make sure to thank you by name for your (hopefully) 5-star review on an upcoming show!