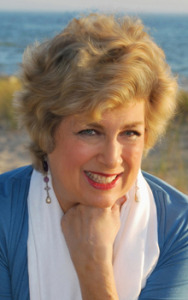 This conversation with Julia Rogers Hamrick will take you to Easy World, the amazing alternate reality where everything is in harmony and things work out with effortless ease! We talk about her spiritual awakening, high vibrations and how living in Easy World can change your life if you let it! Easy World may sound flip, like it's easy breezy but it's not flip it's far more profound then it might seem. A simple but complex concept. You will learn some incredible techniques to implement in your life to take you from the difficult world of struggle to Easy World, where, everything is easy!
Inspired Round Q&A:
Most Inspiring Book- Easy World Day Book by Julia

Favorite Song- Happy, Pharrell, anything by Earth Wind and Fire or Stevie Wonder

Best Resource- Meditation, Relax into Easy World– uses to go to sleep at night.

Surprising Fact About Julia – Can take a handful of 15 supplements/capsule at a time, in a swallow.

Most Important Thing to Know About Julia- She's the Easy World Messenger because she too needs the reminder to be in Easy World. She strives to put love first as well but she's not perfect.
Interview Links:
Thank You for Listening! Just One Favor…
If you loved what you heard, I'd love it if you'd share it using the social media buttons at the top or side of this page!
If you like what you're hearing on Inspired Conversations, I would be very appreciative of your Rating & Review in iTunes. Which will allow the show to reach an even greater audience! I will make sure to thank you by name for your (hopefully) 5-star review on an upcoming show!