Jonson Miller has practiced dream interpretation for over 25 years. He is a member of the International Association for the Study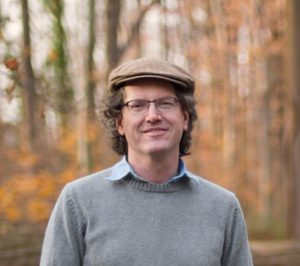 of Dreams. He is the author of. Dream Patterns: Revealing the Hidden Patterns of our Waking Lives. He is is a writer with broad interests, including history, Pennsylvania, genealogy, mythology, language, war, technology, dreaming, and religion. He teaches history at a university in Philadelphia.
In this podcast:
Dream interpretation – how interpreting the long-term patterns can help you change your life, notice recurring themes that happen in our dreams and compare to the patterns in our real lives
When we learn the correlation of the pattern in our dreams and how it appears in our waking lives
Awareness is the key
How to record your dreams so you can find the patterns
Inspired Round Q&A:
Most Inspiring Book-
Favorite Song-
Best Resource-

His partner Jo, greatest critic, support and inspiration

Surprising Fact About Jonson- 

Really good at catching chipmunks with his bare hands

Most Important Thing to Know About Jonson-

He hopes people who are interested in making changes in their own lives find something helpful in their own l
 Interview Links:
Thank You for Listening! Just One Favor…
If you loved what you heard, I'd love it if you'd share it using the social media buttons at the top or side of this page!
If you like what you're hearing on Inspired Conversations, I would be very appreciative of your Rating & Review in iTunes. Which will allow the show to reach an even greater audience! I will make sure to thank you by name for your (hopefully) 5-star review on an upcoming show!