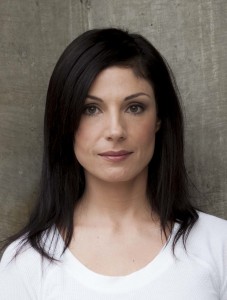 Jona Genova has practiced meditations of natural wisdom and compassion for over seventeen years. A gifted healer, Reiki Master and Founder of Samadhi for Peace, she is developing new ways of integrating these practices with creative development and peak performance- all while finding compassion for Self and spreading peace to others.
Jona conducted brain research at Clarkson University with Dr. Robert Dowman and began a formal study of Buddhism and meditation with professor and Tibetan meditation teacher, Lama John Makransky while attending Boston College. Having held careers at top financial firms and as an entrepreneur, she understands the real life pressures you face when seeking a healthy work-life balance. Her approach is personalized, compassionate and results oriented, developing unique programs for individuals, wellness studios and corporations. She has written five workbooks that complement her innovative methodology of applied meditation, is featured as a wellness expert in several blogs including She Knows and Monster Thinking and is publishing her first book in early 2015.
Jona lives in Southern California with her bullmastiff, sees limitless potential in everyone and wants to share with you how meditation can enrich every aspect of your life experience.
"Consider the possibility that we can transform suffering into peace with the energy of our breath." -Jona Genova
Inspired Round Q&A:
Most Inspiring Book- Revealing the Truth & Love, Father Michael Hines

Favorite Song-Vivrant Thing, QTip

Best Resource- Waze APP (traffic app)

Surprising Fact About Jona- used to be type A personality – meditation has relaxed that aspect of her personality without making her less effective in life.

Most Important Thing to Know About Jona- In order to send love and compassion you must be in a state that is able to receive love and compassion. Encourage to be in an active state of receiving. Look around to see what you're available to receive in your life.

Interview Links:
Thank You for Listening! Just One Favor…
If you loved what you heard, I'd love it if you'd share it using the social media buttons at the top or side of this page!
If you like what you're hearing on Inspired Conversations, I would be very appreciative of your Rating & Review in iTunes. Which will allow the show to reach an even greater audience! I will make sure to thank you by name for your (hopefully) 5-star review on an upcoming show!