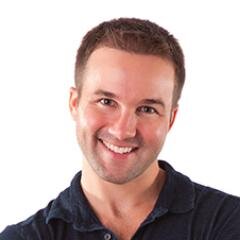 John and I talk about his experience right now as a business owner with a business that is growing by leaps and bounds. What it takes to ebb and flow with your clients needs and when you listen to your client's needs and implement solutions how it impacts the trajectory of your business. John enlightens us on what FOCUS means to him and we get into the bright and shiny object syndrome. He drops some great tips and tricks including using the Rescue Time App (https://www.rescuetime.com/) that help him remain efficient and effective in his daily habits to make the biggest impact he can through his work. You'll also get a glimpse of what a day in the life of John Lee Dumas, the original Entreprenueronfire, looks like and how he doesn't even miss a chance to capture good ideas while he's on the water!
Inspired Round of Questions & Answers
Books – The Slight Edge, Jeff Olson
The Compound Effect, Darrin Hardy
Do the small things right
Song-  With of Without You by U2
Resource-  Schedule Once – Online Scheduling Tool
Surprise- He's just gone Paleo
Most Important thing- First and foremost he's here to provide value for free for people to consume content in a powerful way and  Inspire millions.
Johns book- Podcast Launch

Eofire.com
Entrepreneuronfire.com
www.podcastersparadise.com (affiliate link)
Facebook – https://www.facebook.com/EntrepreneurOnFire
Instagram-
Twitter- @johnleedumas
Thank You for Listening! Just One Favor…
If this episode has helped you in any way, please share it using the social media buttons at the bottom of the post.
If you like what you're hearing on Inspired Conversations, I would be very appreciative of your rating and review in iTunes, which will allow the show to reach an even greater audience. I will make sure to thank you by name for your (hopefully) 5-star review on an upcoming show!