John Burgos is an, activist, mystic, social entrepreneur and host of Beyond The Ordinary Show and has committed his life to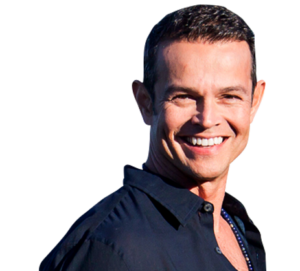 improve and enrich the lives of others. He created Beyond The Ordinary Show to unite and lead the next generation of transformation through providing a stage for emerging and provocative spiritual leaders, exposing and bringing light to the shared power of the awakened collective consciousness.
Moved by the profound, shamanic experiences that ignited his ability to pierce the veil to communicate with different realms and heightened his intuitive abilities, John has dedicated his passions to bringing this truth of inherent intuition to the masses.
He believes that his work, in conjunction with the luminous souls he works intimately with, can be the catalyst for global change.
In this Podcast:
Why he stepped into the conversations with the Beyond the Ordinary Show
The expression that wanted to come through, letting out the valve and creating the illumination within himself
Giving people permission to share from their hearts and open up to it
What has transformed for John since he's been having these conversations
What's innate within us and the knowingness we all carry
Grounding the truth within us
Finding his voice within all the esoteric conversations and influence
The power comes in, in the moments of the vulnerability
The magic in the vulnerability of allowing our truth to come forward
The human potential movement and how we are stepping into the actualization movement
Radical responsibility for our actions and being conscious of how we impact the world
How leading by fear and doubt impacts our community and how leading from our heart creates the change
The blessings of the resources at our fingertips right now
Stepping fully into our full potential, not being stopped by judgments and fear
Consciously choosing to step forward in our power to be the leaders we are looking for in the world
Responsibility can come from innocence and awe and wonder of life
What happens when we start accessing our higher consciousness
How we are leveling up and hitting a baseline of truth, no more veils
Everything we do for ourselves we do for the rest of humanity we are birthing new realities on the planet
We are all doing this together, through love, compassion, play and light
Allowing the emotions come up and go through us – transcending energy they don't have to define us
The integration, assimilation to allow us to accelerate
Intimacy, having compassion and love for ourselves, listening to the ebbs and flows coming through the ascension energies
His organic unfoldment and the expansion that keeps happening for him.
From the foundation of love, he creates and this can't lead him astray
How his truth is sacred and the expression of this is the foundation of his expansion
What is your source? Being aware of your source that is outside of you
The cycle of receiving and letting go to giving us infinite access to this thing we call love
He answers the question, "What is the power of the awakened collective consciousness as we are gaining momentum right now?"
We are integrating and illuminating authentic, heart-centered conversations and are opening up an intimacy that is amazing
We can no longer judge the conversations we are opening up new possibilities in our lifetime to culminate authentic conversations and share the truth.
Unifying our conversations and creating common ground – it's becoming normal to have the collective of our spiritual world unify, synchronistically.
Inspired Round Q&A:
Most Inspiring Book-
Favorite Song-

Music inspires him in different ways, it's a foretelling of what's coming forward for him. Whether it's travel, romance, ethereal. Music is a guide for communication for him for the other side. It's a translation of energies for him, pay attention. Allow yourself to feel where music is taking you.

Best Resource-

Interviewed some of the most amazing channels, psychics, coaches and he reaches out for collaboration, support from transformational leaders to help him on his journey. We are not creating alone, it's important to work with someone to help ourselves. Investing in someone to support you and it will change your life.

Surprising Fact About John-

He has two daughters 21 and 23
He's a psychic reading junkie, he loves being in the energy. His favorite subject is me (himself) and how can he be consciously playful in the energy.

Most Important Thing to Know About John-

He gets so many messages about his work is helping the world. We are all doing important work. He's very humble in what comes across. He's just a reflection of what wants to come in, it's not about him. To know anything about him is to know everything about you, he's a reflection for you.

Daily Practice to stay in alignment with his vision and mission

Works his body, likes movement to ground him in, it also inspires his creativity to be here on earth
As we bring in heaven and earth down it creates a center point as we intersect, expand it out into the world
Interview Links:
Website:
Facebook:
twitter:
Thank You for Listening! Just One Favor…
If you loved what you heard, I'd love it if you'd share it using the social media buttons at the top or side of this page!
If you like what you're hearing on Inspired Conversations, I would be very appreciative of your Rating & Review in iTunes. Which will allow the show to reach an even greater audience! I will make sure to thank you by name for your (hopefully) 5-star review on an upcoming show!