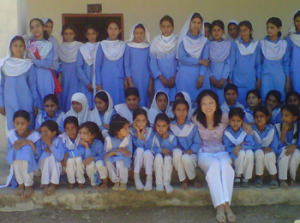 Jin In is a champion for girls focused on policy and program changing societal mindset on the value of girls. Her mission with 4GGL is a world where every girl is valued and supported to realize her full potential. In this conversation you will hear how Jin's own story comes full circle to the work she is doing in the world right now. We talk about how this is a remarkable time for change and how the change for girls to be heard in a global setting is pivotal in changing the world. We cover women's empowerment and how it's been the missing link to change and global change. We talk about Jin's own AHA moment coming from a very poignant sickness which gave her the realization to change the way she was seeing girls.
This conversation will open your eyes not only to girls empowerment but your own empowerment which will surely lead you to expand in your own life!
Inspired Round Q&A:
Most Inspiring Book- Le Voyage by Sandi Patti

Favorite Song- Lovely Day, Bill Withers  & Happy, Pharell

Best Resource- Her Mentor, Barbara Crocker & Herself

Surprising Fact About Jin- She's Texan, a baker, and was a NFL/NBA Dancer
Most Important Thing to Know About Jin- That she's a girl and every person has a girl inside!
Interview Links:
Thank You for Listening! Just One Favor…
If you loved what you heard, I'd love it if you'd share it using the social media buttons at the top or side of this page!
If you like what you're hearing on Inspired Conversations, I would be very appreciative of your Rating & Review in iTunes. Which will allow the show to reach an even greater audience! I will make sure to thank you by name for your (hopefully) 5-star review on an upcoming show!