Jill Willard has a keen sense of what's going on. As a gifted Intuitive, medium and leader in meditation practice, Jill's ease and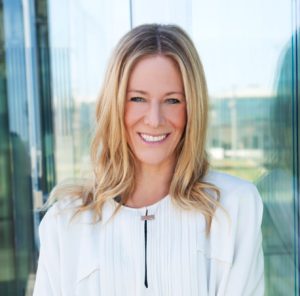 grace have many coveting her golden rays of wisdom. She is the author of Intuitive Being and has been featured on Gwyneth Paltrow's GOOP, Women's Health Online, Mindbodygreen, and Atomic Moms. Her newest venture, IM, offers tools and tips on meditation and being here in presence.
Jill has been an Intuitive all her life. She came forward with her stunning gift to help open, support, and teach intuition. Her work helps explain the chakras, or energy centers that when balanced, are key to health, vitality, and peace.
Jill believes we can all heal and obtain capacities beyond our wildest dreams.. Jill is here to help us become present. She believes we will thrive by realizing all healing comes from within and through trusting our gut instincts.
The work Jill does opens the body, mind, spirit and soul for not only better understanding of the self but stronger understanding of the inter-connectiveness of all things.
Oh you're going to love this conversation with Jill. She gives amazing tips on connecting with your Intuition. How to hone and trust (simpler than you think). Easy and insightful questions to ask yourself to have a deeper understanding of self and so much more goodness…
Inspired Round Q&A:
Most Inspiring Book-
Favorite Song-

Bob Dylan, Stevie Wonder & The Rolling Stones
Indigo Girls, Pink & Alicia Keys
Scars to Your Beautiful, Alessia Cara

Best Resource-

Copper Balls – hold in your hands, transmutes energy
Water, Coffee, Tea

Surprising Fact About Jill-

She loves peanut M&Ms, she's an advocate for natural child birth, she was a strong athlete when she was young (people excel in the matrix when they are intuitively grounded)
She believes strongly in equality for both men and women. 
She doesn't believe in reincarnation

Most Important Thing to Know About Jill-

We are all one. What you may be seeing or resonating with in Jill is something you have too, she is a mirror. We are all connected there is no divide. You're not alone
Interview Links:
Book:
Website:
Facebook:
twitter:
Instagram:
Mentions:
Thank You for Listening! Just One Favor…
If you loved what you heard, I'd love it if you'd share it using the social media buttons at the top or side of this page!
If you like what you're hearing on Inspired Conversations, I would be very appreciative of your Rating & Review in iTunes. Which will allow the show to reach an even greater audience! I will make sure to thank you by name for your (hopefully) 5-star review on an upcoming show!