Jill Valle grew up outside of Boston and studied photography, psychology, and the art of surfing on both East and West Coasts. As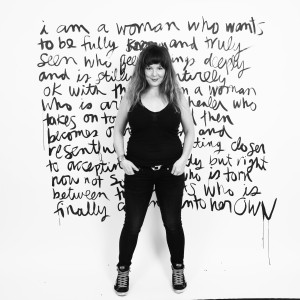 an educator and a psychotherapist with her own practice for the past 15 years, she's generated a body of visual and written work that reflects precious and vulnerable moments in time she witnessed or was a part of, then incorporated that art making practice into her work with people of all ages. Jill is drawn to photography for its nonlinear nature, imperfection, and potential for authentic self-expression and biographical truth. Her photographs are layered with complex textures, color, shadow, and light. They – along with other mixed media work – have been exhibited in galleries in the Boston area, Los Angeles, and New York.
Inspired Round Q&A:
Most Inspiring Book-
Favorite Song-
Best Resource-
Surprising Fact About Jill-

 She has an inappropriate sense of humor! Loves to laugh.

Most Important Thing to Know About Jill-

She's honored when people trust her with such vulnerability, she's moving through the world in a non-judgemental way. She's truly honored when people hand over their writing to her, she's lucky to be a witness to their transformation. She knows how hard it can be and how transformational
 Interview Links:
Website:
Facebook:
Instagram:
twitter:
Thank You for Listening! Just One Favor…
If you loved what you heard, I'd love it if you'd share it using the social media buttons at the top or side of this page!
If you like what you're hearing on Inspired Conversations, I would be very appreciative of your Rating & Review in iTunes. Which will allow the show to reach an even greater audience! I will make sure to thank you by name for your (hopefully) 5-star review on an upcoming show!