Being one of Influencive.com's Top 30 Entrepreneurs Under 30, Jeremy is not timid to climb the ladder of ultimate success.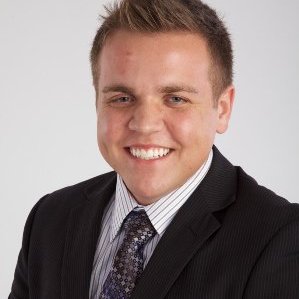 Jeremy got into the food industry waiting tables and had $30,000 saved up by age of 20. Armed with an impressive background in finance, sales, and hospitality, at 22 years old, Jeremy went on to become the founder of Prestige Food Trucks, along with launching many other successful businesses.
Within a week of quitting and moving to Orlando, he got an internship at an investment firm. Then started Prestige Food Trucks. The first year did over 1 million. On track to do 10 million this year. Won "Best New Business" by Brighthouse in Central Florida.
Jeremy has done business with Kevin Harrington, a past investor from Shark Tank. Jeremy's current business is a high digital marketing firm called Unicorn Innovations. He's been one of Forbes 30 under 30!
In this podcast:
Entrepreneurship
Online marketing and where to get started
Staying in your genius
Delegating
Why he's constantly learning and improving
Motivated by freedom and choices and what this means
Inspired Round Q&A:
Most Inspiring Book-

4 Hour Work Week – it's the mindset of this book, the premise behind the book – systems and delegating

Favorite Song-
Best Resource-

Zapier.com – Connect the apps you use every day to automate your work and be more productive.
Slack for communicating with your team
Calendly – scheduling calls or appointments – alleviates back and forth

Surprising Fact About Jeremy-

He's a huge Backstreet Boys fan and is going to the concert in Vegas this year!

Most Important Thing to Know About Jeremey-

His passion for helping other entrepreneurs. He gets excited to help entrepreneurs at any level. He loves to connect, help, strategy and add value any way he can.

Daily Practice

He uses a meal prep delivery service that has been a game changer for his life. It's efficient and takes a ton of stress off his plate.
Interview Links:
Website:
Facebook:
twitter:
LinkedIn:
Thank You for Listening! Just One Favor…
If you loved what you heard, I'd love it if you'd share it using the social media buttons at the top or side of this page!
If you like what you're hearing on Inspired Conversations, I would be very appreciative of your Rating & Review in iTunes. Which will allow the show to reach an even greater audience! I will make sure to thank you by name for your (hopefully) 5-star review on an upcoming show!