Jennifer McLean is the Founder and CEO of multimillion-dollar wellness organization, McLean MasterWorks, which also produces renowned sub-brands, "Healing With The Masters," and industry- leading, live, interactive, healing membership site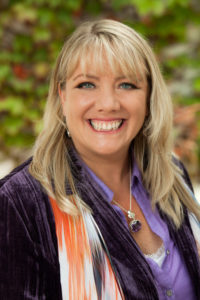 MasterWorks Healing.
She is also the creator of the hybrid business coaching / personal development program, "Living Your Success Signature Business," which defines a new model of "business-from-the-heart." She combines unique healing paradigms, which address the inner game, and sound business strategies based on her proprietary Credibility Branding system, which she used to help launch Yahoo! Canada in 1995, the USB ash drive industry in 2003, and a whole new genre of personal development media in 2008.
Her books, five in total, and programs deliver deep transformational healing to all who participate. Her entrepreneurial clients gain access and activations to their own unique gifts and purpose, while receiving proven business strategies to do what they love and make a difference on the planet. And her latest, Spontaneous Transformation: 7 Steps to Coping and Thriving in Extreme Times.
Inspired Round Q&A:
Most Inspiring Book-

Reads Sci-Fi Fantasy, reads 2-3 books a week

Favorite Song-
Best Resource-

www.ph360.me  A resource for genetic testing and having the best, optimum health

Surprising Fact About Jennifer- 

When she was training as a healer in her 20's she was studying, midwifery. She was accepted in her last year and instead went into technology.

Most Important Thing to Know About Jennifer-

She would love people to see her intention to be a conduit and amplfier to show them how beautiful, magnificent you are and how important you are. Not to see her personality, success, but her as a teacher, messenger and healer. She's here to serve!
Interview Links:
Books:
Website:
Facebook:
twitter:
Thank You for Listening! Just One Favor…
If you loved what you heard, I'd love it if you'd share it using the social media buttons at the top or side of this page!
If you like what you're hearing on Inspired Conversations, I would be very appreciative of your Rating & Review in iTunes. Which will allow the show to reach an even greater audience! I will make sure to thank you by name for your (hopefully) 5-star review on an upcoming show!