Having a keen eye isn't just for what one sees, but also for what one senses. Having been one of the most sought-after portrait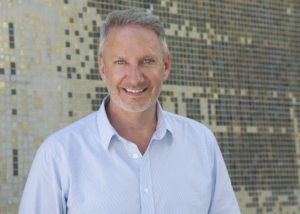 photographers in the U.S. for more than three decades, Jeffrey Shaw, a.k.a. the Lingo Guy, uses this honed intuition to teach entrepreneurs how to attract their ideal customers by speaking their Secret Language. Jeffrey is host of the popular business podcast Creative Warriors, a nationally acclaimed keynote speaker, a business coach for entrepreneurs, and author of LINGO: Discover Your Ideal Customer's Secret Language and Make Your Business Irresistible.
In this podcast:
Why he wrote a business/personal development book – Lingo
The importance of unblocking our mindsets so we can create flow
What you need to go along with the strategies to create success
Share's the french fry story from the book that opens your eyes to choices
What drives him crazy and how he's changing things in the business world
He shares a lot about your niche market and how to create your unique perspective
He shares an exercise from his book Lingo
How when you leverage the best of yourself in your business helps your business grow
Shares his journey from High-End Photographer to Business Coach and Podcaster
When your heart and sense of purpose is leading you and bigger, you must follow
Why he's attracted to uncommon entrepreneurs, Creative Warriors
He shares something he's never shared before (the surprising fact)
Inspired Round Q&A:
Most Inspiring Book-

Art Books

He loves excellence and loves to be inspired by people's excellence
He loves landscape design
What's he's  inspired by in books is greatness

Favorite Song-
Best Resource-

Sally Hogshead, Fascination Advantage Assessment

Surprising Fact About Jeffrey-

Huge fan of Winnie the Pooh – childhood simplicity with sage wisdom

Most Important Thing to Know About Jeffrey-

Life is not perfect, he's had his struggles. He's been blessed to have had business success from a young age but his personal life is a mess. He's struggled with his relationships, he's such a loving guy but this is an area is a struggle. With all his success, he's got struggle too. We all have parts that aren't' working quite as well, he's still trying to figure it out.
Interview Links:
Book:
Website:
Podcast:
Tedx Talk:
Thank You for Listening! Just One Favor…
If you loved what you heard, I'd love it if you'd share it using the social media buttons at the top or side of this page!
If you like what you're hearing on Inspired Conversations, I would be very appreciative of your Rating & Review in iTunes. Which will allow the show to reach an even greater audience! I will make sure to thank you by name for your (hopefully) 5-star review on an upcoming show!