Jeff Jones has expanded the context of addiction to families as a focus of skill building and practice in an online community, that develops social capital and expands potential solutions. At the core of the community, is a three-phase program that empowers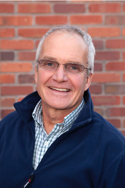 families to safeguard their loved one in an addictive cycle or recovery, while they engage in a process to stop the addiction cycle in this generation. It is learning the three phases and integrating them into interactions, which increases resiliency and allows for addiction in the family to be an opportunity for transformation for the whole family.
As a therapist, addiction counselor and interventionist, Jeff is conscious of the challenges and gaps in longterm healing. He was inspired to create a more collaborative approach to healing – by working with the family as a whole. Why? The answer is simple AND complex at the same time – the bottom line is that healthy family members allow healing to happen in the short-term and continue to heal far into the future.
In this Podcast:
Jeff's family journey
He shares his treatment process focused on the family solution for addiction
Continuing care for the addict
Coaching people through the recovery process
The gap in services he's fulfilling for continuing care
The family can be the solution in the addiction recovery process
Explains the Spotlight Diagram
Amy shares some of her experience in a relationship with an addictive partner
Creating conditions to look through a new lens for new opportunities and aha moments out of it
What happens when families become involved with new information and being in community
How human connection supports the transformation
Creating boundaries while staying engaged with the addict
"Human transformation happens in the context of human relationships" Jeff Jones
What happens after the family member comes out of treatment and how it needs to change
How he's a pioneer in the recovery space with the family approach
Inspired Round Q&A:
Most Inspiring Book-

He doesn't have one book, he has so many books all around. He'll look for what book calls to him at the time.

Favorite Song-
Best Resource-

The River has been one of his greatest teachers ever, coming into his body

Surprising Fact About Jeff-

He's been down the Grand Canyon 5 times, been through Lava Falls 5 times and has flipped 2 out of the 5 times, the river is a calming resource even though he's had some traumatic experiences with it.

Most Important Thing to Know About Jeff-

He's human like everyone else, he's been hurt, in every role of the addiction process in the family. He's been there, he gets it and he's open to hearing people's experience and taking people for their word.
Interview Links:
Website:
Facebook:
twitter:
Instagram:
LinkedIn:
Thank You for Listening! Just One Favor…
If you loved what you heard, I'd love it if you'd share it using the social media buttons at the top or side of this page!
If you like what you're hearing on Inspired Conversations, I would be very appreciative of your Rating & Review in iTunes. Which will allow the show to reach an even greater audience! I will make sure to thank you by name for your (hopefully) 5-star review on an upcoming show!