Jed Diamond, PhD, LCSW, has been helping men, and the women who love them, for more than 40 years. He is the Founder and Director of MenAlive, a health program that helps men live long and well. Since its inception in 1992, Jed has been on the Board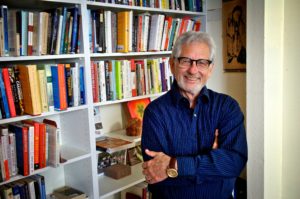 of Advisors of the Men's Health Network. He is also a member of the Association for Comprehensive Energy Psychology (ACEP), the International Society for the Study of the Aging Male and serves as a member of the International Scientific Board of the World Congress on Gender and Men's Health.
His work has been featured in major newspapers throughout the United States including the New York Times, Boston Globe, Wall Street Journal, The Los Angeles Times, and USA Today. He has been featured on more than 1,000 radio and T.V. programs including The View with Barbara Walters, Good Morning America, Today Show, CNN-360 with Anderson Cooper, CNN with Glenn Beck, CBS, NBC, and Fox News, and To Tell the Truth. He also did a nationally televised special on Male Menopause for PBS.

Inspired Round Q&A:
Most Inspiring Book-
Favorite Song-
Best Resource-

A Men's Group (or a Women's Group) – be in a same sex group for support

Surprising Fact About Dr. Jed Diamond-

 He went to Disneyland on the opening day, when it first opened.

Most Important Thing to Know About Dr. Jed Diamond-

He is committed to people having real lasting love in their relationships. We create a world where real love can flourish. He really wants people to know that there's support, love and care and they can have the love life that people dream of having.
 Interview Links:
Books by Dr. Jed Diamond:
Website:
Facebook:
twitter:
Thank You for Listening! Just One Favor…
If you loved what you heard, I'd love it if you'd share it using the social media buttons at the top or side of this page!
If you like what you're hearing on Inspired Conversations, I would be very appreciative of your Rating & Review in iTunes. Which will allow the show to reach an even greater audience! I will make sure to thank you by name for your (hopefully) 5-star review on an upcoming show!