James Olson is an integral philosopher whose studies have included religion, art, psychology and neuroscience. He has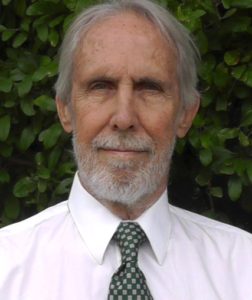 attended Oklahoma State University; the University of Vienna; Oklahoma University, where he received a Bachelor of Business Administration; and the Kansas City Art Institute. Following the unifying guidelines of philosophy and drawing on his broad education, Olson has made it his mission to help bring the planet's masculine (dualistic left-brain) and feminine (holistic right-brain) energies into greater harmony, through his advocacy of whole-brain thinking. Olson's first book, The Whole-Brain Path to Peace earned several national book awards, including Foreword Reviews 2011 Philosophy Book of the Year.
Inspired Round Q&A:
Most Inspiring Book-
Favorite Song-
Best Resource-
Surprising Fact About James-

 Maybe that he's an empath, he's kind of quiet because the world seems so loud to him

Most Important Thing to Know About James-

He's an INTP in Introvert, in Myers Briggs, the type of personality good at organizing information, the strength that help him organize the information in the research. This is only a 1%
 Interview Links:
Book:
Website:
Facebook:
twitter:
Thank You for Listening! Just One Favor…
If you loved what you heard, I'd love it if you'd share it using the social media buttons at the top or side of this page!
If you like what you're hearing on Inspired Conversations, I would be very appreciative of your Rating & Review in iTunes. Which will allow the show to reach an even greater audience! I will make sure to thank you by name for your (hopefully) 5-star review on an upcoming show!